Why Burna Boy quit football for music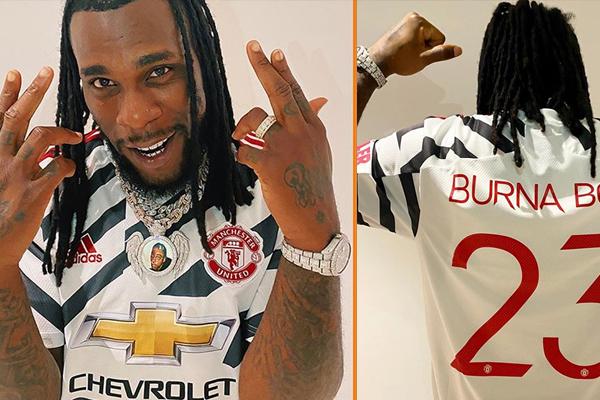 Grammy-award-winning Nigerian singer Burna Boy recently revealed an intriguing aspect of his early career, sharing that football was his initial passion.
Why Burna Boy quit football for music
Surprisingly, he excelled as a goalkeeper, showcasing his athletic prowess. However, Burna Boy made a pivotal decision to transition to music, driven by a sense of not feeling significant enough while playing football.
During a conversation with British-Nigerian media personality Julie Adenuga, Burna Boy candidly expressed that he aspired to more than a lifetime as a goalie, believing that his team would fare well even without his presence. This revelation offers a fascinating glimpse into the artist's journey and the path that led him to become the celebrated musician he is today.
He said, "I love football. I was good at playing football but the wickedest thing was that I was good at goalkeeping. That's why I just stopped because [goalkeeping] was dead.
"I didn't feel so important. I just didn't feel like I was needed like that. I felt like without me the team will still be alright. I don't want to spend my life like that."
Burna Boy gained international recognition for his unique blend of Afrobeat, dancehall, reggae, and pop music styles. His music often addresses social and political issues, and he is known for his charismatic stage presence and energetic performances.
He has released several critically acclaimed albums, including 'African Giant' and ' Twice as Tall,' which won him a Grammy Award for Best Global Music Album in 2021. He has collaborated with numerous artists and continues to be a prominent figure in the global music scene.
For More Celebrity News Click Here
Why Burna Boy quit football for music