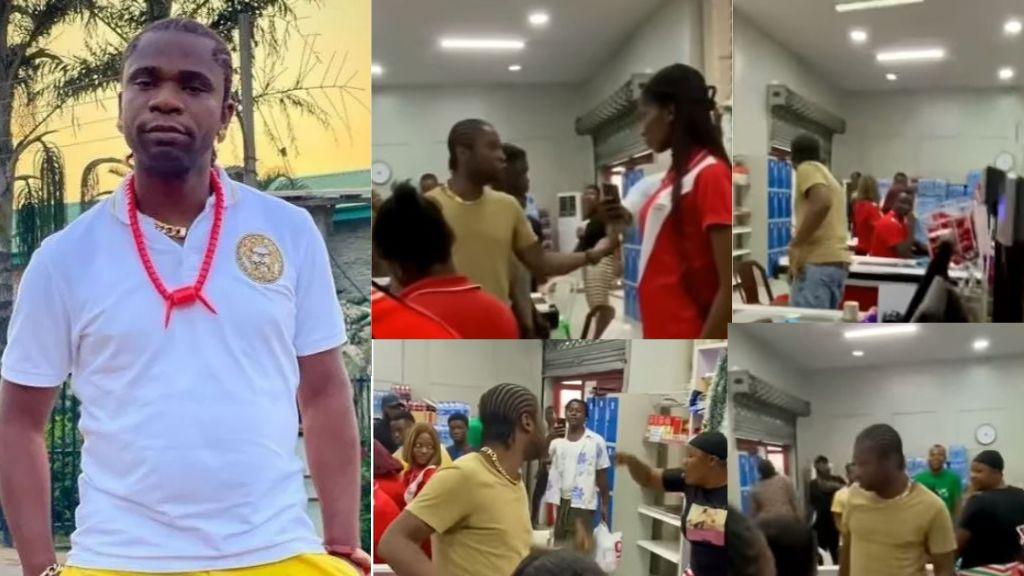 Speed Darlington engages in heated exchange with fans after he allegedly asked them to pay N5k for photos
Speed Darlington engages in heated exchange with fans after he allegedly asked them to pay N5k for photos
Speed Darlington, a controversial rapper, got into a heated argument with fans in Ajah, Lagos State after he allegedly demanded N5,000 from them in exchange for permission to snap selfies with him.
In the video, his supporters, who call him Akpioku, could be seen and heard insulting him while also making fun of his appearance and attire.
He responded by saying that they were plainly hurt since he didn't give them the attention they required after the supporters continued to harass him by asking how much money he has.
But this isn't the first time Speed Darlington has engaged in a heated argument in public. He once confronted airport staff about their special treatment, at which point he threatened to scatter the crowd.
For More Celebrity News Click Here
Speed Darlington engages in heated exchange with fans after he allegedly asked them to pay N5k for photos