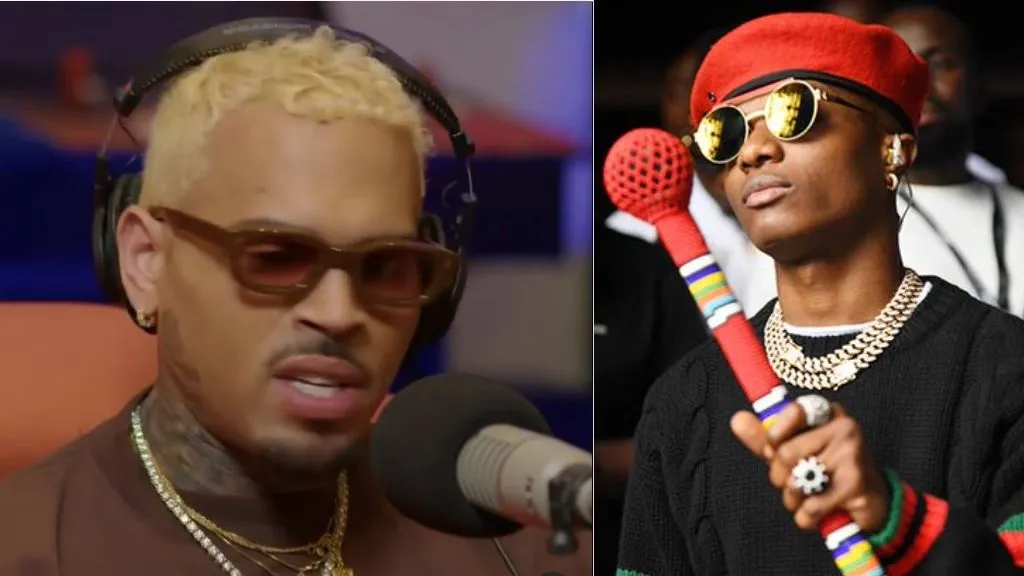 "He's been my friend for 15+ years" – Chris Brown Talks About His Relationship With Wizkid. (Watch here)
Of all the Afro/American artistes relationship in the music industry, the special bro-mance between Wizkid and Chris Brown has stood the test of time. In a recent interview, following the release of their new collaboration, "Call me everyday", Chris Brown opened up about his relationship with Wizkid.
The famous American Singer/songwriter mentioned that he had been friends with Wizkid for over 15 years. Fans were very shocked when they heard this. Perhaps, it might be because many thought that their friendship started with their 2017 collaboration – "African Bad Gyal".
READ ALSO: Chris Brown Releases New Single With Wizkid
Chris Brown further revealed the status of their music collaborations. He said,
"Other than just being on the road with each other and we have always had playful sessions, where we make fun music, but this time, we made real record and I feel like it's dope."
"Call me everyday" is the first song released from Chris Brown's upcoming album, "BREEZY". The song was released on the 17th of June, 2022.
Watch the interview below:
View this post on Instagram