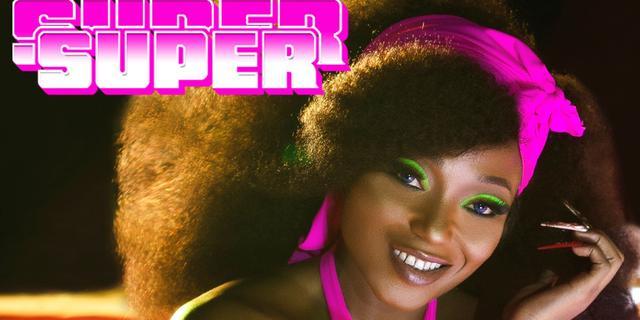 Ghanaian superstar Efya makes come back with new hit single 'Super Super'
Ghanaian superstar Efya makes come back with new hit single 'Super Super'
Sensational singer Efya returns with new single 'Super Super'.
Ghanaian music icon, Efya has been making waves for over a decade, known for her soulful and powerful voice, and her unique sound. After a three-year hiatus, she's back with a new, upbeat track called 'Super Super', produced by M.O.G. Beatz, that is sure to delight fans old and new alike.
Efya shared that 'Super Super' is the beginning of a new era in her music career, and she has a lot of inspiring music in store. The song is an Afro-pop tune that uses infectious rhythms and catchy lyrics to inspire listeners to feel good about themselves and their lives. "Super Super" is a danceable, inspirational song that uplifts the soul and carries the listener through the entire day.
'Super Super' is just a taste of what the versatile singer/songwriter has in store for fans. Efya has revealed that her upcoming music will explore themes of growth, pain, strength, challenges, and love, and feature collaborations with established and up-and-coming artists from around the world.
Efya plans to embark on a tour to promote her new music and is also looking forward to new musical experiences across Africa and beyond, with the goal of expanding her artistic horizons. Her upcoming album and EP promise to be game-changing and are highly anticipated by fans of her unique brand of music.
For More Celebrity News Click Here
Ghanaian superstar Efya makes come back with new hit single 'Super Super'