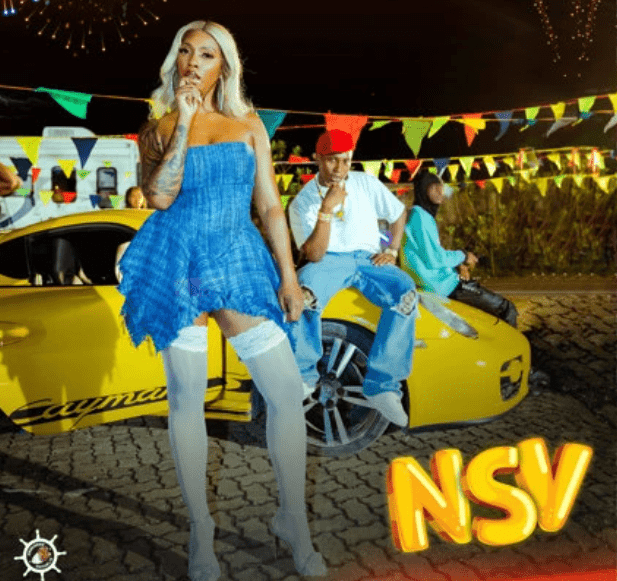 Bella Shmurda & Tiwa Savage unite for new exciting single 'Non Stop Vibe'
Bella Shmurda & Tiwa Savage unite for new exciting single 'Non Stop Vibe'
Bella Shmurda, the voice of the streets, is back and kicking off the summer season with his highly anticipated new release, 'NSV,' featuring the powerful and sultry vocals of Tiwa Savage. The upbeat track is Bella's third release this year and sets a new standard in the Nigerian music industry.
Bella Shmurda & Tiwa Savage unite for new exciting single 'Non Stop Vibe' 'Non-Stop Vibes' delivers a tune that maps out exactly what we can expect to hear this summer. Bella's signature street pop style and Tiwa Savage's vocal prowess are infused with an Amapiano-inspired beat, resulting in a one-of-a-kind track packed with energy and elevated vibes.
The feel-good tune is an ode to the unrivaled energy that Bella Shmurda and Tiwa Savage bring to life through their music wherever they go. Bella's infectious energy and playful lyrics make the song an instant party anthem, capturing the spirit of Nigerian street music.
Speaking about the collaboration, Bella Shmurda said: "I'm thrilled to have Tiwa Savage on this track with me. She's an icon in the industry, and her energy and talent are unmatched. Together, we've created a song that I believe will rule the summer".
Tiwa Savage's signature style and electric energy are evident in her collaboration with Bella Shmurda on 'NSV' From the moment she enters the song, Tiwa brings a captivating presence that draws listeners in and keeps them engaged. The chorus, in particular, showcases Tiwa's ability to craft a catchy hook that sticks in your head long after the song is over.
'NSV' is out on all streaming platforms and listeners can enjoy the exciting collaboration from two of Afrobeats finest acts.
For More Celebrity News Click Here
Bella Shmurda & Tiwa Savage unite for new exciting single 'Non Stop Vibe'