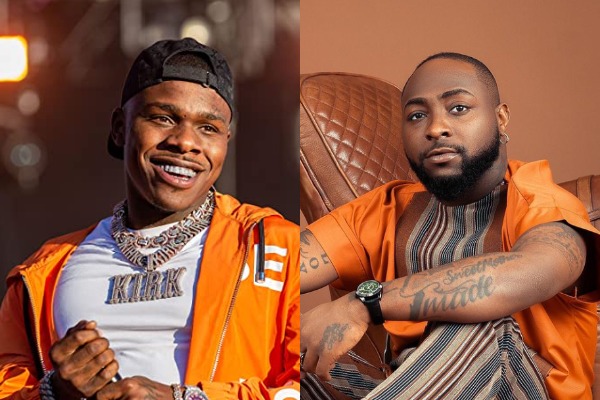 American Rapper, DaBaby, welcomes Davido To The US In A Grand Style. (Watch here)
Read also: American Rapper, Dababy, Lands In Lagos, Nigeria, For Collaboration With Davido (WATCH)
Popular American rapper, DaBaby, has gone above and beyond to reciprocate Davido's hospitality to him, when he visited Nigeria. Last month, DaBaby visited Lagos, Nigeria, for three days for a video shoot, and was entertained by Davido, who showed him around and even escorted him to the streets.
For those three days, DaBaby was treated to a fun-filled tour around the hood, and welcomed by crowds of adoring fans, who were excited to meet him.
Well, DaBaby has also proven that he is a good host, by turning up to The North Carolina airport in a grand style, to welcome Davido. The rapper showed up with six exotic cars and luxurious bottles of Liqour.
In the video shared online, the DMW boss and his crew could be seen rushing excitedly from their private jet to meet the convoy. Then, Dababy and Davido embraced each other.
On his Instagram page, Dababy mentioned the meeting, writing
"Reciprocated hospitality"
The two stars took to their respective social media accounts to share videos of the event:
Check out the video and pictures below:
View this post on Instagram
View this post on Instagram