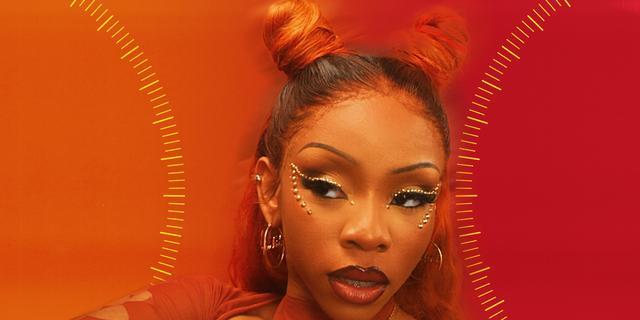 Spotify's African Heat Playlist gets cool makeover
Spotify's African Heat Playlist gets cool makeover
Spotify's African Heat Playlist is getting an iconic new look and a playlist revamp to go with it.
This makeover ushers in a new era where African Heat is more than a playlist and more of a vehicle into the wonderful world of African music and culture.
The playlist is an audience favourite and a one-stop destination for discovering the hottest new tracks on the continent.
It Begins With The Fans
Every Spotify playlist always starts with a spark. A memory, a place, a song bridge. This special playlist was created courtesy of the fans. The engine that propels every artist into stardom.
The patterns that emerged helped identify that the listeners of African Heat are more of a community. Regardless of their location; USA, Nigeria, Kenya, UK, they were completely open to exploring the sounds of the continent.
Creating the playlist requires a deft hand and an eye for the new. It's a fine balance between discovery and popularity. A prediction of what might be of interest to the listeners, and what they already know and love. It's a balancing act of using data to back the instincts of a seasoned music editor.
The Playlist boasts some bangers that are currently enjoying massive airplay like 'Yahyuppiyah' by Uncle Waffles and 'People' by Libianca, featuring Ayra Starr and Omah Lay, and are a big part of social media song and dance challenges by a global audience showcasing the ability of African music and musicians to leapfrog over language barriers.
New Music Genres on the Horizon for the African Heat Playlist
The African Heat playlist is rolling deep with genres including Afrobeats, Amapiano, Afropop, some Hip Hop and Bongo Flava, and each of them is fire. There also seems to be some new heat on the horizon.
It's All About Vibes
To say that the African Heat playlist is popular amongst audiences would be quite an understatement. The playlist has over a million followers and has racked up half a billion streams. Everyone loves it. But the question is, who are certified stans of this playlist?
The most streamed songs are also no surprise with feel-good, uptempo tracks getting top picks. Most popular songs feature top artists like Burna Boy or Ayra Starr.
African Heat is the best vehicle to transport its audience; global and otherwise, to every part of Africa. And with editors who have their finger on the pulse of both what is hot right now and simmering new hits, you'd be wise to turn the volume up.
For More Celebrity News Click Here