Ijaomode Wants Me D#ad After Forcing Me Join Cultist And Spoiling My Car – Singer Portable Rants Online (VIDEO)
After being assaulted by his former boss, Ija Omode Yusuf, in Sango Ota, the Zazu singer resorted to Instagram to vent. Portable was reportedly celebrating his birthday in the trenches when his ex-boss hired boys to bash him up.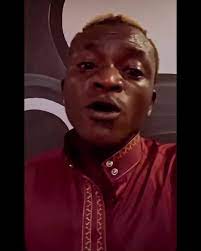 Read Also: Pheelz's Hit Song, "Finesse" To Debut On Billboard Hot 100
They destroyed his cars and scared the individuals he arrived with, according to Portable. He also went live on Instagram to say that Yusuf sent him a threatening message after the incident, telling him he only had 7 days to live.
watch the video below:
View this post on Instagram