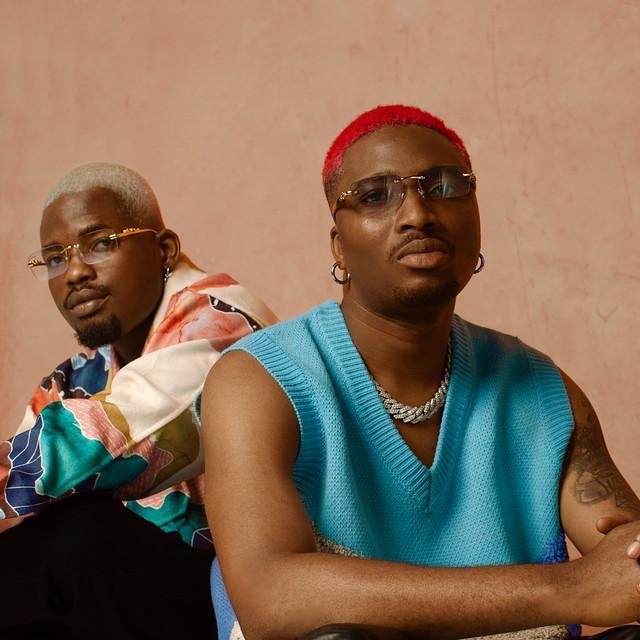 Burna Boy inspired our hit single 'Barawo': Ajebo Hustlers
Burna Boy inspired our hit single 'Barawo': Ajebo Hustlers
Afrobeats dup Ajebo Hustlers have recounted the difficulty they faced during the early days of their career.
For musicians, the journey to the top is a tedious one filled with several ups and downs and it takes a lot of determination, commitment, and an element of luck to go from unknown to successful.
Ajebo Hustlers is one of the artists bringing excitement to the Afrobeats scene and their journey to success was filled with a lot of bumps.
In a recent interview with media personality Adesope on his Afrobeats Podcast, the duo recanted how they struggled in the early days of their career and how they had to squat with friends while in pursuit of success in Lagos.
"We squatted with K-Switch in 2016. I'm not playing. 2017 nothing was popping. It was 2018, we were still trying to push and then we made a record in 2019 with King Perry. I think we were squatting somewhere then."
During their struggle, Ajebo Hustlers recalled they were asked to consider quitting music by friends due to the difficulties they faced.
"That time we were squatting because the music was not working and you now have friends that are telling you, omo, thus music is not working, you sure say you try enter street."
They also shared how their first breakout hit 'Barawo' was inspired by the smash hit 'Killing Dem' by Burna Boy & Zlatan.
"After we made the record we were very excited and we thought it would be great to have Zlatan on the song because it was inspired by the beat of 'Killing Dem' ".
They also recalled their excitement after they were told Olamide posted their song and how that moment opened them up for more success.
Since their entrance into the mainstream, Ajebo Hustlers have continued to deliver their unique music which has gained prominence among listeners.
For More Celebrity News Click Here