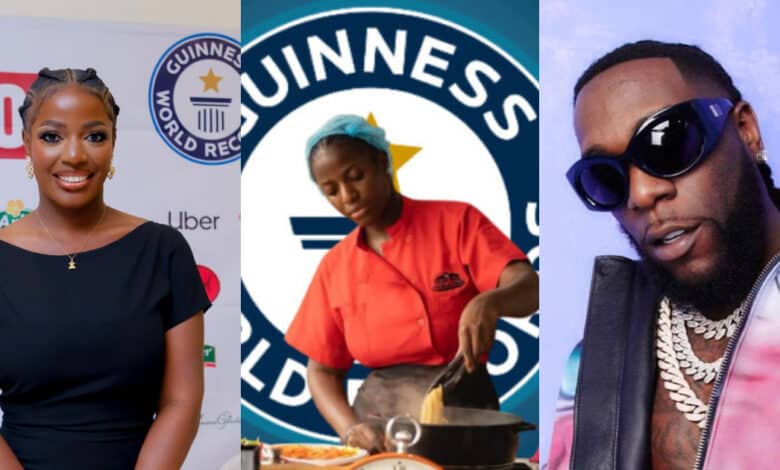 Burna Boy drums support for Hilda Baci as she sets new world record
Burna Boy drums support for Hilda Baci as she sets new world record
Many celebrities and politicians have also taken to social media, even going as far as visiting the venue in Lekki just to support the chef.
Renowned Nigerian Afrobeat artist Burna Boy has expressed his support for chef Hilda Baci as she shatters the Guinness World Record.
Since 4 pm on Thursday, May 11, the 27-year-old chef has been cooking tirelessly and intends to continue until 4 pm today, May 15, to achieve her goal of reaching a record-breaking 96 hours.
Supporting the world record holder, Burna Boy wrote, "Go Hilda. We are rooting for you to break that record. And I trust that the food will go sweet and die."
Hilda has now become a viral sensation, receiving an overwhelming wave of support from Nigerians. People from all over have taken to the internet to send her well wishes, and politicians and celebrities have either called or visited her at the Amore Gardens location where she has been cooking.
Numerous brands, such as Vesti, Zaron Cosmetics, and many others, have also shown their support by providing assistance and encouragement.
For More Celebrity News Click Here
Burna Boy drums support for Hilda Baci as she sets new world record