Wizkid, Tems, Burna Boy, Davido And More Celebrities React To The Gruesome Oyo Massacre.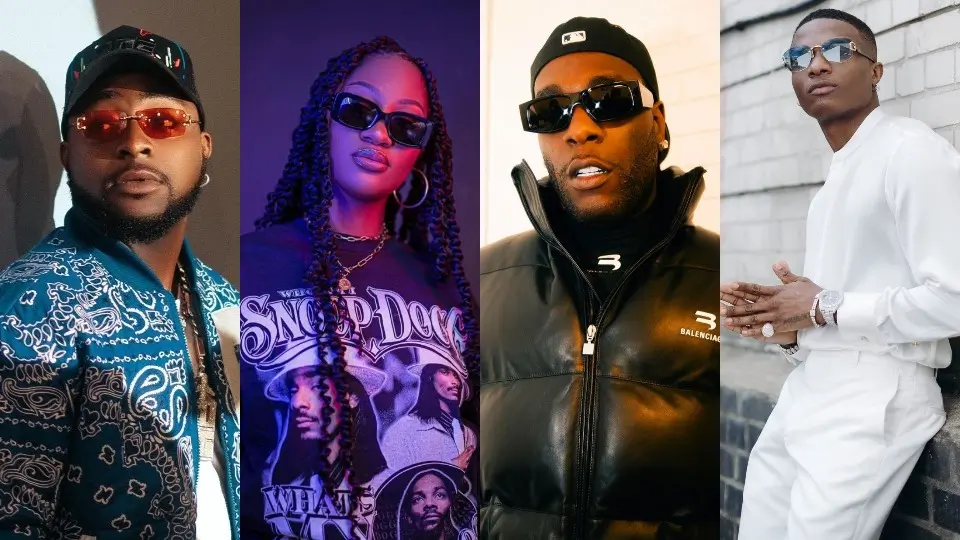 Read also: Rema Sets A New And Unmatched Record On The Spotify Nigeria Chart (SEE DETAILS)
The horrible massacre that happened in Saint Francis Catholic Church, Owo, Oyo State, is an incidence that has shed more light into the problems insecurities in Nigeria. The occurrence, which happened on the 5th of June, 2022, during a normal church service, has united a lot of Nigerians in berating the lack of actions by the government in finding a lasting solution to the problem. Many Nigerians have taken to social media to sympathize with the families and friends of the victims of the attack.
Among them are celebrities, who have also added their voices to the lamentations. Check out their reactions to the gruesome massacre below:
Wizkid
Wizkid expressed his pain on his Instagram story, with the emoji of a heartbreak and the Nigerian flag.
Davido
Davido showed his condolences by praying for Nigerian and the victims of the attack.
Jesus take control …. Pray for Nigeria Rip to all the lost souls 💔 #Prayforondo

— Davido (@davido) June 5, 2022
Burna boy
Nothing is sacred anymore!? Mother's, fathers, children and babies getting killed 💔My heartfelt condolences to all those who have lost family or friends from terrorists strikes across our country 🇳🇬 these past few months. I stand with you.

Love, Damini. pic.twitter.com/NJPzUXZ4k5

— Burna Boy (@burnaboy) June 6, 2022
Don Jazzy
My heart goes out to the relatives and friends of victims of the gruesome killings in Owo, Ondo state today. This is a crime against humanity which shouldn't be tolerated in any civil society. To paraphrase Senator Adeyeye's words in the red chamber a few years ago:

— ITS DON JAZZY AGAIN. 🐘 (@DONJAZZY) June 5, 2022
Tems
Tired honestly 🇳🇬💔

— TEMS (@temsbaby) June 5, 2022
Mr Macaroni
Killings upon killings in Nigeria!! It's happening simultaneously in the South, West, East and North… how many of these criminals have been apprehended? What exactly is the government doing to secure the lives of Nigerians apart from offering condolences every damn time!!!

— MrMacaroni (@mrmacaronii) June 5, 2022
Simi
I keep typing and deleting the things I'm feeling, because who cares how I'm feeling when people actually lost their loved ones. Their parents. Their children. Slight panic attack.

— Simi (@SympLySimi) June 5, 2022
Falz
So many different emotions, but mostly anger and absolute frustration.
Sick to my stomach 💔

— Bop Daddy (@falzthebahdguy) June 5, 2022
Yemi Alade
Beyond Politics, Religion, tribe or skin colour. WE MUST BE OUR BROTHERS AND SISTERS KEEPER. We must look out for each other. Especially in Nigeria where our leaders are only focused on themselves.

— ✊🏾 yemialade (@yemialadee) June 6, 2022
Toyin Abraham
BLACK SUNDAY!!!!

My heart goes out to the people of Owo, Ondo state and everyone affected in this tragic incident. May the souls of the departed rest in peace and may God give their loved ones the strength to carry on at this very sad times. My heart is broken. 💔💔💔🙏🏾🙏🏾😭

— TOYIN ABRAHAM AJEYEMI (@toyin_abraham1) June 5, 2022