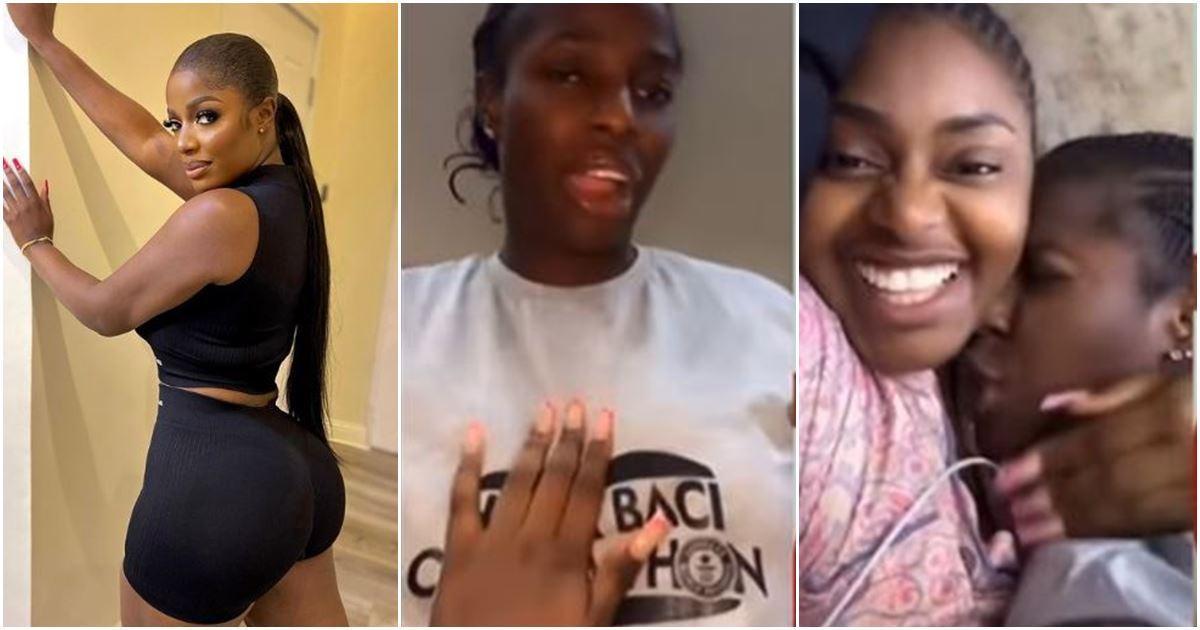 "Why are they touching her brezz" – Eyebrows raised as Hilda reunites with friends after record breaking cook-a-thon – [Video]
Eyebrows raised as Hilda reunites with friends after record breaking cook-a-thon
Fans have reacted to the moment renowned chef Hilda Baci gathered with her pals after breaking the world record for the person who cooked for the greatest period of time.
The chef who visited her girlfriends in the video interacted with them and had some fun as they applauded her for her achievement.
Hilda Baci's friends praised her efforts as she displayed some scars and bruises she sustained while completing her task.
However, the video caused controversy as some online users remarked on how cozy the girls were with one another. However, this led to speculative assumptions and questions.
Reacting one @sterlynwrighter wrote: "Why are they touching her bress like that ? 🤔"
@bigsmart__ wrote: "Why this content ? Which kind friends be this ? This girl is on a world map and you're posting this."
@providenceric_fxt wrote: "Isn't she supposed to sleep for straight 48hrs? I mean hence the stress"
@oseme_okojiee wrote: "she be lesbian?"
For More Celebrity News Click Here
Eyebrows raised as Hilda reunites with friends after record breaking cook-a-thon