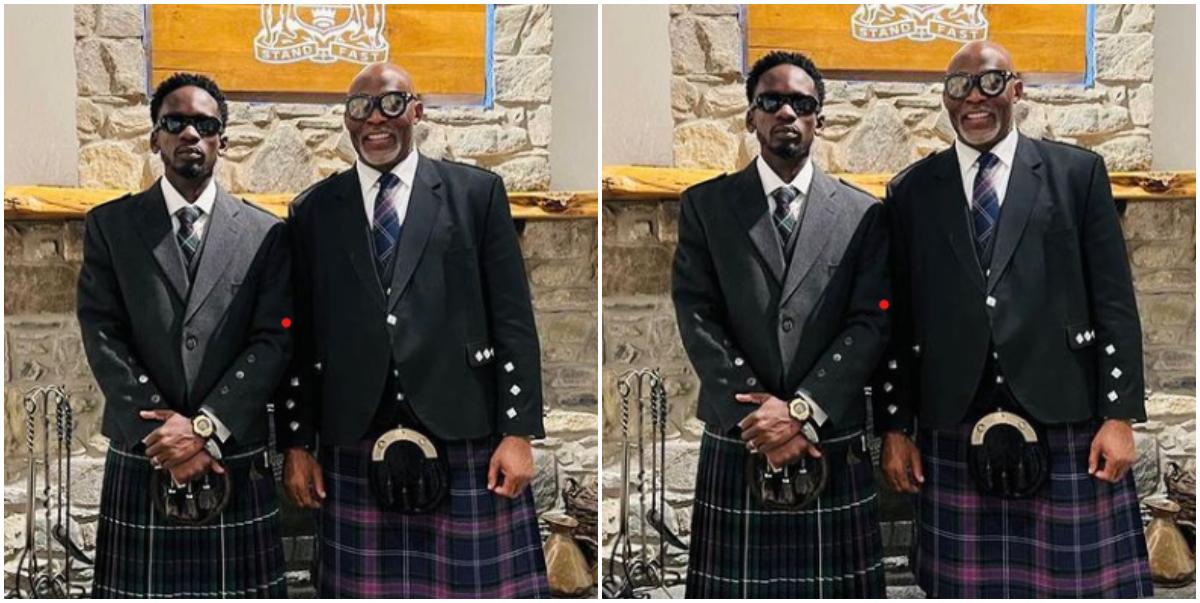 RMD stir reactions as he rocks skirt with Mr Eazi
RMD stir reactions as he rocks skirt with Mr Eazi
Mr. Eazi and Nollywood actor Richard Mofe Damijo, often known as RMD, made a big impression by wearing kilts, a traditional Scottish garment resembling a wraparound skirt, in public recently.
RMD and Mr Eazi's fashion-forward move turned heads and wagging tongues as they went out in style, showcasing a blend of traditional history and current aesthetics.
RMD, a well-known figure in the entertainment sector, shared the incident on social media, sarcastically highlighting that he and Mr Eazi were "holding it down like a short skirt" – quickly defining the choice of dress as a kilt to clear any misunderstandings.
He wrote;
"Holding it down with @mreazi like a short skirt, well a kilt in this case.
If you know you know".
RMD stir reactions as he rocks skirt with Mr Eazi
For More Celebrity News Click Here