Victony is one of the fast-rising music stars to come out of Nigeria. The "Pray" crooner made his debut in 2020 when he released a 6-track list EP titled "Saturn" that had Falz on one of its song's feature.
He however started to gain more buzz in the music industry after he delivered a masterpiece on Mayorkun's album single, "Holy Father" and has since then, gone on to work with a couple of other artists.
When you hear the name "Victony" it might not hit as hard as his counterparts Rema, Fireboy DML and the likes, but be rest assured that he's well on his way to making his mark in the industry.
With the release of his second EP "Outlaw EP" he has staked his claim in the industry as one of the youngsters to take Nigerian music and afrobeats to the next level.
Read Also: I Will Be Bigger Than Wizkid In Two Years- Singer Portable Zazu
The project kicks off with "Outlaw", a slow tempo groovy song where he flexes his vocals as usual. The song captures the kind of person he is as he attempts to eulogize himself, which as an unwritten rule, is what you do as an artist as an intro to a body of work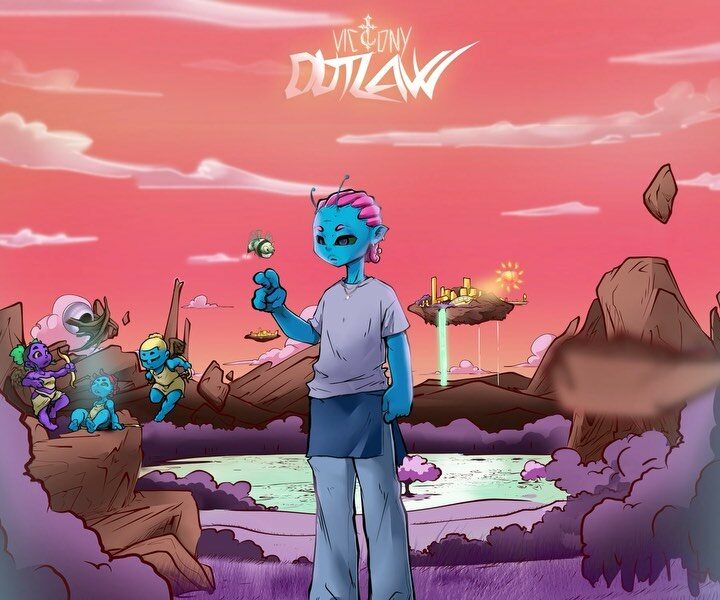 The next track "Chop & Slide does more of storytelling. It tells a story of a boy, chasing after a bad girl who doesn't want love and just wants to have fun. He delivered this well and if you ever find yourself making a naughty playlist, this track should fit in well.
He upped the tempo on the third track "Apollo". He collaborates with producer, P.priime on this one to churn out a catchy, energetic and melodic tune. if you find yourself in the club, ready to turn up, this song will help you do just that.
An ode to a lady's backside Yes please. "All Power" is basically about a lady's butt and it shouldn't come as a shock to anybody because he has openly said he loves bum bum, so why not do a song about it?
Also Read: Top 5 Rising Afrobeats Artistes Currently Making Waves In The Music Industry
The fifth track titled "Jolene" is a song about a girl named Jolene, where he begs her to accept him. For you all that have crushes and can't confess how you feel to them, play this one for them and maybe, just maybe they might be tempted by the groovy beat to consider you. If it doesn't work out though, we're sorry.
Nobody will be able to resist the melody in his sixth track titled "Soweto". That flute just sounds amazing and complements the beat, doesn't it?
To wrap up a "well-cooked" body of work is "Kolomental", a calm and melodic song that just puts you at ease after a strenuous day. Don't think too much, you fit go dey kolomental. Just relax and sip a bottle of whatever works for you while listening to this tune

Overall, we'd rate it a 7/10. Nice job Victony!