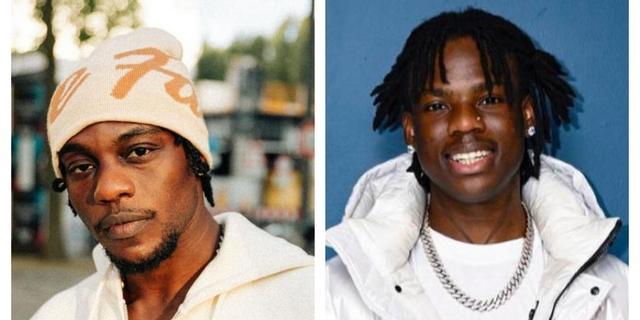 Right now, the person I'm listening to is Rema – L.A.X
Right now the person I'm listening to is Rema – L.A.X
Nigerian music star L.A.X talks about his new album on Adesope's Afrobeats Podcast.
L.A.X has made a name for himself as an artist skilled in crafting party-starting hits which he has consistently delivered since breaking into the mainstream nearly 10 years ago.
In an interview with Adesope on the Afrobeats Podcast, L.A.X talked about the motivation behind his music. According to him, he believes making music goes beyond chasing attention as clout is the easiest thing to chase.
"Chasing clout is the easiest thing but I feel like music is more to me than that."
Since breaking into the mainstream as a young artist who collaborated with Nigerian superstar Wizkid, L.A.X would go on to make a name for himself through his hit releases including the most recent 'Rora'.
According to L.A.X, the reason listeners still see him as a new artist despite spending a decade in the scene is because of his willingness to always evolve and churn out fresh music.
"Because I started very young and I am always ready to evolve. Right now, I'm listening to Rema because what he's doing is crazy."
L.A.X talked about how he's currently fascinated by Rema's music who's taking Afrobeats to a new height through his hit single 'Calm Down' which has topped charts in Asia, the Middle East, and North Africa.
According to L.A.X, listening to young artists and talents helps him to understand the sound that will shape the future and prepare him for how to evolve accordingly.
For More Celebrity News Click Here