I'm A Boy, Not A Girl! Moment when Tiwa Savage's Son Rebeled Against Funny Snapchat Filters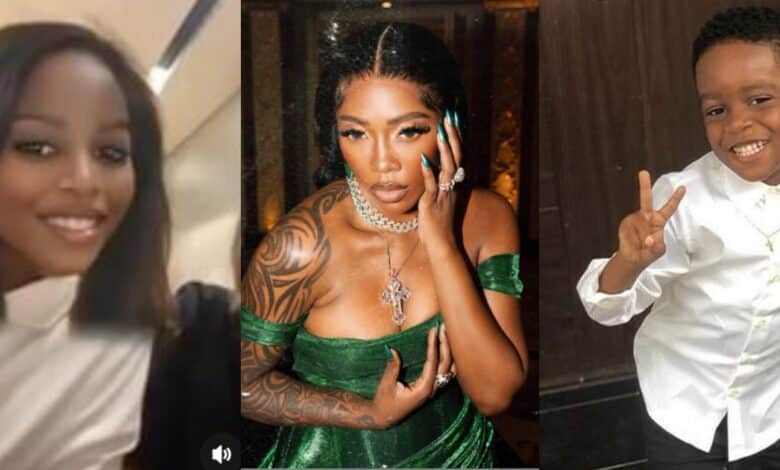 I'm A Boy Not A Girl! Moment when Tiwa Savage's Son Rebeled Against Funny Snapchat Filters
Afrobeat Queen Tiwa Savage was spotted on camera spending a great time with her only child, Jamil, in a heartwarming mother-and-son moment.
However, what made the video go viral was Jamil's defiance of his mother's attempt to give him a lady makeover.
In the video, Jamil can be seen wearing his mother's wig and a Snapchat filter that gives him a feminine appearance.
Tiwa Savage looked happy as she laughed and played along, but her son was not having it.
In a classic example of kids saying the darnedest things, Jamil said;
"I don't like the wig or the Snapchat filter. I am a boy, not a girl!"
The video has been met with mixed reactions from social media users, with many praising Jamil for standing his ground and not conforming to societal gender stereotypes.
Others have commended Tiwa Savage for allowing her son to express himself freely.
See the video below;
For Celebrity News Click Here