I Prefer To Stay At Home Playing With My Kids Than Going To Parties- Starboy Wizkid Reveals (WATCH)
Ayodeji Ibrahim Balogun, better known as Wizkid, a Nigerian musician, has stated why he no longer enjoys attending to parties or clubs.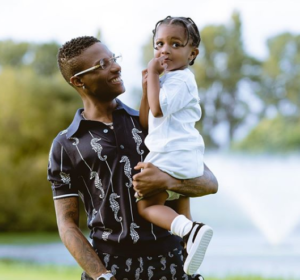 When the musician made the announcement, Afrobeatsglobal uploaded a video on Instagram. In the interview, he was discussing what he likes and doesn't like, and he mentioned that he no longer enjoys coming to parties or hanging around. He used to like it, but now he doesn't.
Read Also: Ghanaian Rapper, Kwesi Arthur Releases Much-Anticipated Album 'Son Of Jacob'
"I believe that comes from my age or personal experiences," he explained. Wizkid has accomplished a lot since his debut in the music industry. He has been singing on stages, earning honors including Grammys, and attending clubs and events since 2011. That is, in essence, the life of a musician.
The musician also stated that he would rather stay at home and play with his child than go to parties
Watch the video below:
View this post on Instagram