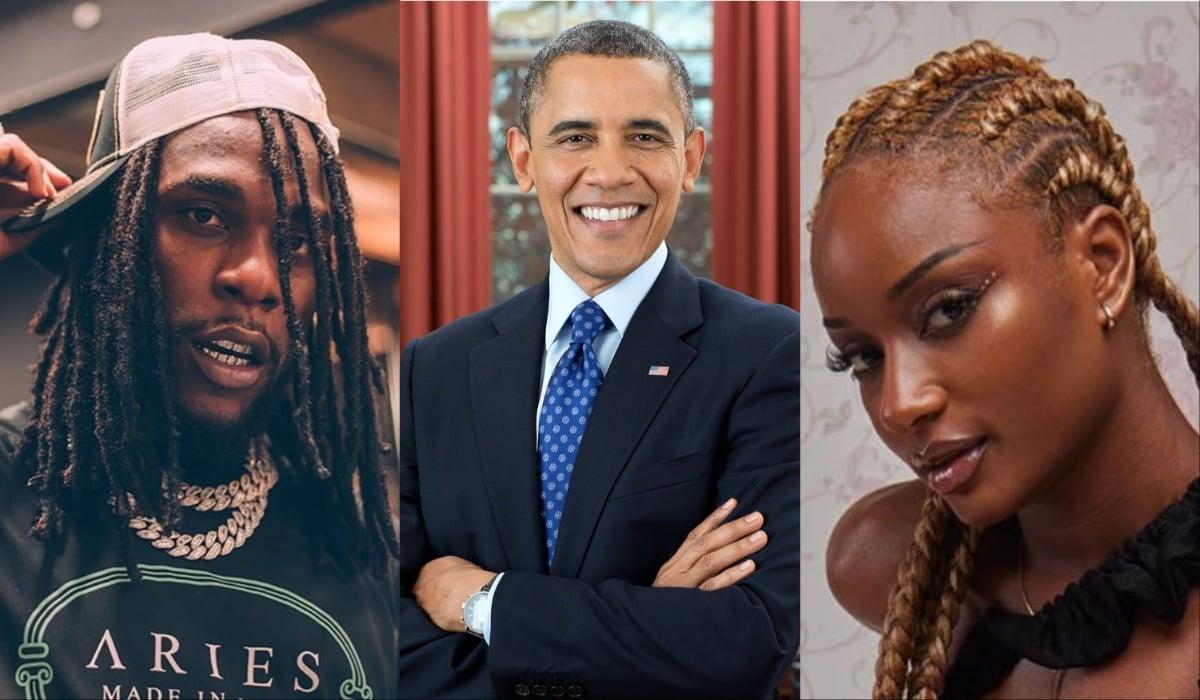 Burna Boy, Ayra Starr make Barack Obama 2023's Summer Playlist
Burna Boy Ayra Starr make Barack Obama 2023's Summer Playlist
Barack Obama, the former president of the United States, has released his annual Summer Playlist.
The former president revealed his favorite summer songs in a tweet on his official Twitter page.
The Summer playlist for 2023 includes 41 songs from Nigerian artists, as is customary.
Burna Boy and Ayra Starr were added to his summer playlist after appearing on his 2022 Music playlist.
Ayra Starr's 2023 hit song "Stability" made the list, while Burna Boy made the list with his song "Sitting On Top Of The World" remix featuring 21 Svage.
"Like I do every year, here are some songs I've been listening to this summer – a mix of old and new. Look forward to hearing what I've missed".
For More Celebrity News Click Here
Burna Boy Ayra Starr make Barack Obama 2023's Summer Playlist