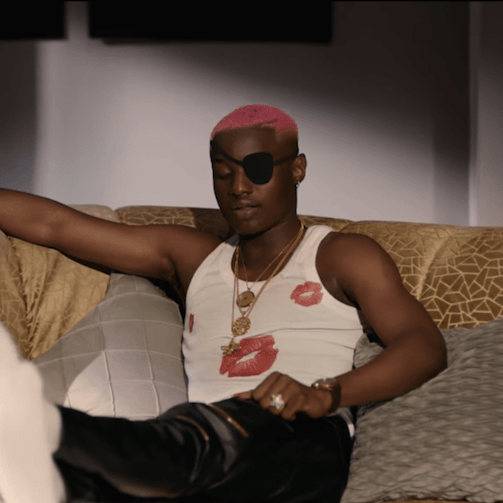 Twitter trolls who are struggling to buy fuel are trying to spoil our fun – Ruger
Nigerian Dancehall maestro Ruger has aimed a dig at Nigerian Twitter trolls.
Ruger is one of the stars whose music is defining Nigerian Dancehall and contributing to the exportation of Afrobeats to a global audience.
Ruger has made a name for himself for his sensual music which he recreates on stage through his overtly physical interaction with his female fans,
After his latest show in Canada, footage surfaced online of Ruger sensually dancing with female fans and this has generated a reaction on social media with fans admonishing him while others had strong words for him.
According to some Twitter users, Ruger ought to limit the way he dances with fans as this can come back hurt him in the future.
Other users criticized him for needlessly sexualizing his stage performances and considered them unprofessional.
Ruger has reacted to this through an Instagram post where he described the Twitter comments on his performance as an attempt to kill the fun he's having with his female fans.
He described the Twitter users as trolls before proceeding to shame them on their inability to buy fuel in the face of the current price hike following the removal of fuel subsidy.
"It's funny how these Naija twitter trolls struggling to buy fuel try to spoil our fun. The fun never stops".
Ruger's sensual dancing with female fans flows from his music which packs heavy sensual elements. Female fans have crossed the line a couple of times when they grope the Nigerian star and their actions were blamed on his indulgence.
At any rate, Ruger has a right to elect to dance with fans who are adults and who have the agency to choose to engage in such sexually charged moves.