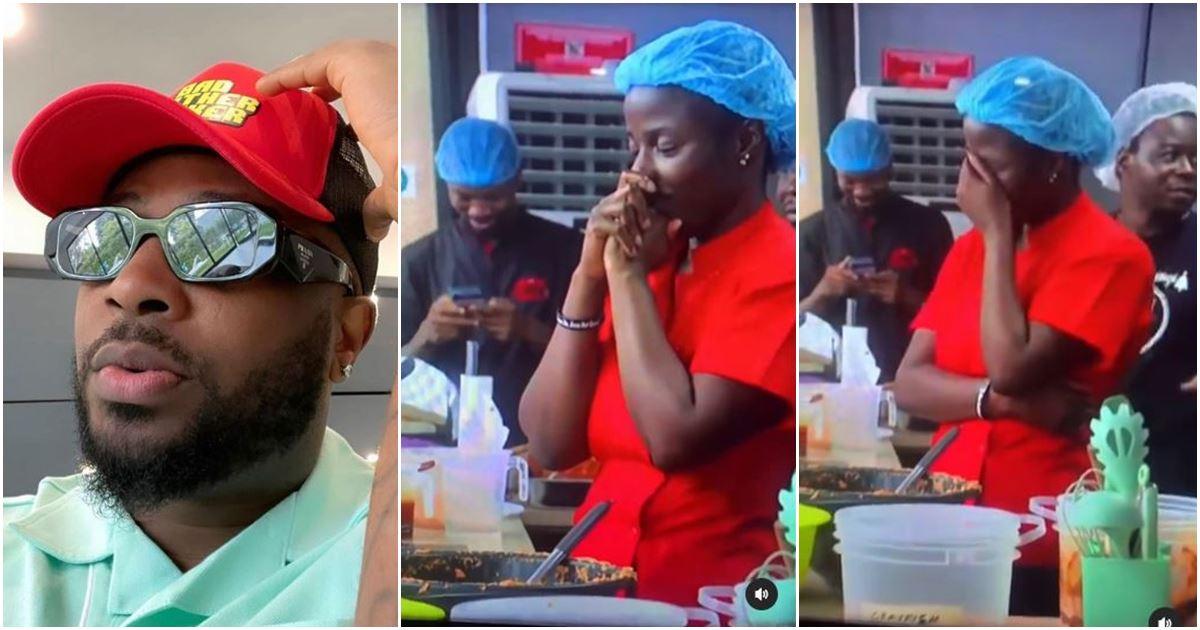 Tunde Ednut, others react to 'freezing moment' Hilda Baci broke Guinness World Record – [Video]
Tunde Ednut others react to 'freezing moment' Hilda Baci broke Guinness World Record – [Video]
Hilda Baci, a well-known celebrity chef in Nigeria, deserves congratulations for finally shattering the record for the longest cooking session by a single person.
The 27-year-old made history in the early hours of Monday, 15th May after she surpassed the previous World record holder, Lata Tondon (an Indian woman) who cooked for 87 hours 45 minutes in 2019. Hilda Baci who has now exceeded the time is set to cook till 4 pm today to reach 98 hours as the case may be.
However, Tunde Ednut, who has more than 5 million followers on Instagram, posted a video of the chef's response once she eventually attained her ambitious goal.
Undoubtedly, Hilda's outstanding accomplishment left her speechless.
Captioning the clip, Tunde Ednut wrote
"Wow! She did it. She wanna jubilate, but she can't. She's tired. Awwwwwww ❤️"
Other celebrities and cybernauts also took to the comment section to drop remarks.
For More Celebrity News Click Here