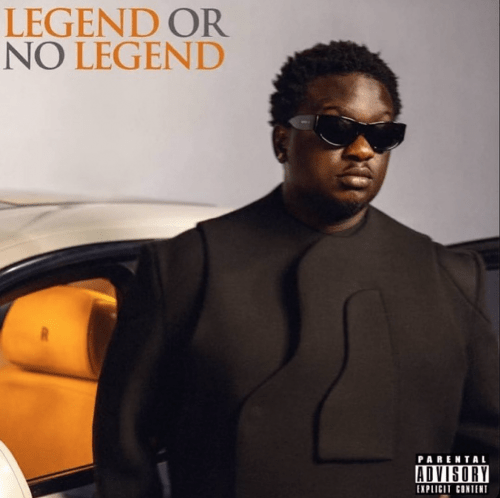 Someone called me a legend on Twitter and it caused a big argument – Wande Coal
Someone called me a legend on Twitter and it caused a big argument – Wande Coal
Nigerian Afrobeats maestro, Wande Coal talks to Apple Music Africa Now Radio about his upcoming album 'Legend or No Legend'.
Someone called me a legend on Twitter and it caused a big argument – Wande Coal
Wande Coal is set to release his fourth project 'Legend or No Legend' on May 18, 2023. The highly anticipated album is aimed to be a statement as to his status in the industry as a veteran.
In an interview with Dada Boy Ehiz on Apple Music Africa Now Radio, Wande Coal shared that the decision to name his album 'Legend or No Legend' was inspired by the conversation around his status as a legend in the Nigerian music industry. The Twitter conversation generated polarizing arguments and the hitmaker wishes to make it emphatically clear that the perception of his status doesn't bother him.
"You know I'm not always on social media like that but there was a certain day I just noticed my phone was buzzing. I just didn't understand so I went through my phone and it was on Twitter.
Somebody had said '"Is it right to call Wande Coal a legend?" And it turned into a problem.
I just didn't have it, I just put "Legend or no legend, I just love making music" – that's period – and that's where I got the inspiration from. It's good fun to ask so that through my music I can show them what I do."
Wande Coal is a pioneering figure of modern Afropop music and he reveals that he takes pride in the fact that his music has impacted a generation of talents and he has been able to hang around long enough to witness it.
"I would say this that's happening is intentional. Back in the day there was no social media at the time and everyone was fighting for themselves, but with me, I knew music never ends. I already had this knowledge of working with a lot of people, inspiring other people, and trying to learn from other people, so for me, I already knew that everybody was gonna have their shine. I knew it! So me impacting into their sound is such a great thing, that I'm still here, experiencing everything. It's a good look, I love it. Everybody's on fire!"
Speaking on what listeners should expect from his new album Wande Coal stated that the project explores a different, special, and out-of-the-box approach.
"Special, different, outside the box, away from this universe it'll make sense, pretty much. With the album, the energy is [that] I'm inspiring others. I'm inspiring a lot of people to wake up, fight for themselves and be better people for themselves."
For More Celebrity News Click Here