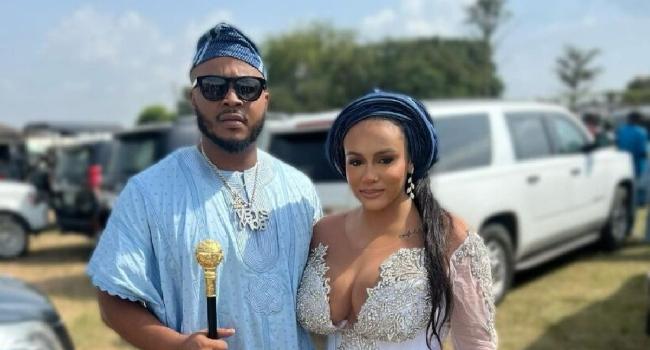 Sina Rambo accuses estranged wife, Heidi Korth of ruining marriage
Sina Rambo accuses estranged wife Heidi Korth of ruining marriage
Sina Rambo accuses estranged wife Heidi Korth of ruining marriage
Korth has exposed the private chats between herself and the singer.
In a recently revealed chat, the singer blames his partner for being the primary cause behind the breakdown of their marriage.
However, she vehemently defends herself, recounting her constant support for him and her efforts to guide him towards a better path.
"I have tried for you, I have always wanted you to be a better person. I entered Uber with you, I stayed in a dirty house with you, I bore your child, I even advised you to stop selling weed because I don't want you to be that person. Talk about the family name, what if they had caught you? How will it look? That family name you're talking about, I don't want you to ruin it by selling weed. I told you," she expressed in one of the chat exchanges.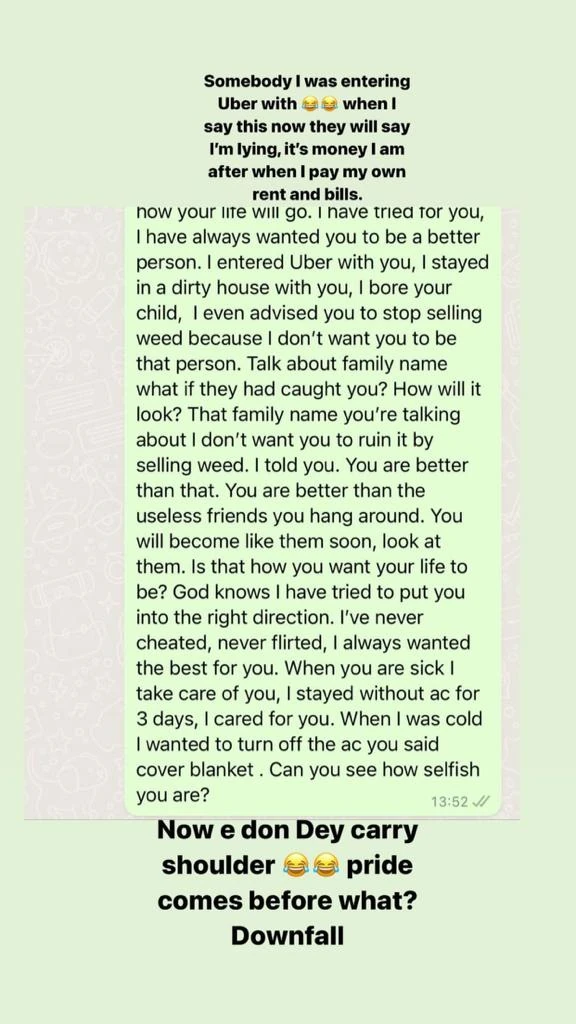 As the leaked conversations unfold, Sina Rambo also accused Heidi of exhibiting abusive behaviour, mentioning that she was fortunate not to have revealed their divorce to him while they were still together.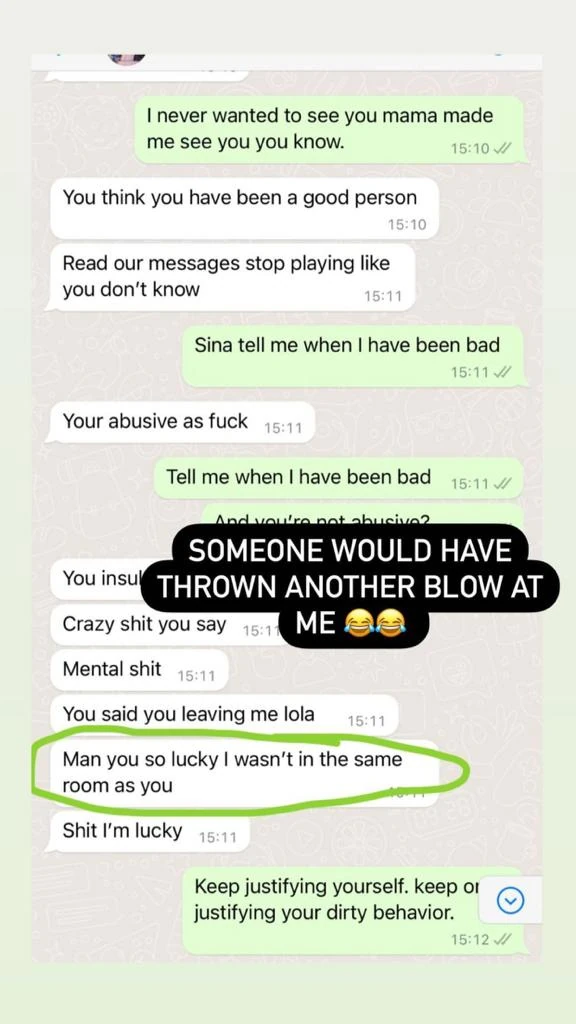 Just days prior to this revelation, Heidi surprised many when she confirmed her divorce status.
The news of her divorce from her husband, who happens to be Davido's cousin, circulated widely after she publicly announced her intention to give away her diamond wedding ring to any couple planning to tie the knot.
It should also be noted that Heidi had previously raised allegations of domestic violence against her husband and hinted at the collapse of their marriage.
In addition, she shared a distressing video showing the aftermath of a violent attack she endured, allegedly carried out by Sina Rambo.
She also accused him of infidelity, claiming that he attempted to engage in a relationship with their housemaid, supporting her claims with photographic evidence.
As the story unfolds, it remains to be seen how both parties will navigate the aftermath of these revelations and move forward individually.
For More Celebrity News Click Here