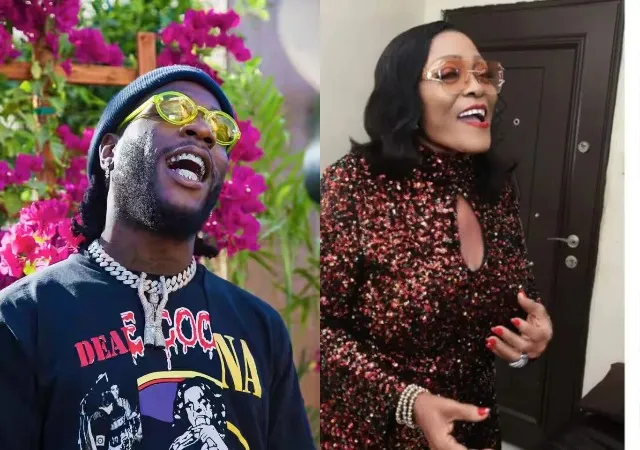 "She's My Everything, No Other Girl Can Love Me"– Burna Boy Shares Rare Photos Of The 'Apple' Of His Eyes
Burna Boy, the Grammy Award-winning singer, recently revealed on social media that he is also a grandma's boy.
The Question singer uploaded photographs of his grandmother on his official Twitter profile, along with a touching remark.
Grandma, according to the self-proclaimed highest-paid musician, is everything to him. He went on to say that she is most likely the reason he doesn't believe any girl loves him since he understands how it feels.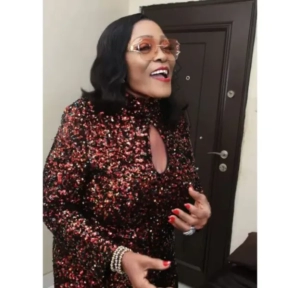 Read Also: American Rapper Rick Ross Storms Lagos in Style, Hangs Out With Kogbagidi, Poco Lee, Other Top Celebs (video)
The musician, who was also in Amsterdam, expressed his desire to have his grandmother accompany him wherever he goes.
He did point out, however, that the elderly lady would be unable to cope with everyone screaming and touching him without crying out of true fear and love for him
BURNA BOY WROTE: "JUST IN AMSTERDAM DOING SOUND CHECK AND ALL I CAN THINK OF IS "I NEED MY GRANDMA EVERYWHERE I GO" BUT THAT WOMAN CANNOT UNDERSTAND/HANDLE FANS SCREAMING AND TOUCHING ME, OR SEEING ME STRESSED WITHOUT CRYING SO HARD OUT OF GENUINE FEAR AND LOVE. MY EVERYTHING!! SHE IS PROBABLY THE REASON I DON'T BELIEVE ANY GIRL LOVES ME. I KNOW WHAT TRUE LOVE FEELS LIKE.. GRANDMA'S LOVE.".