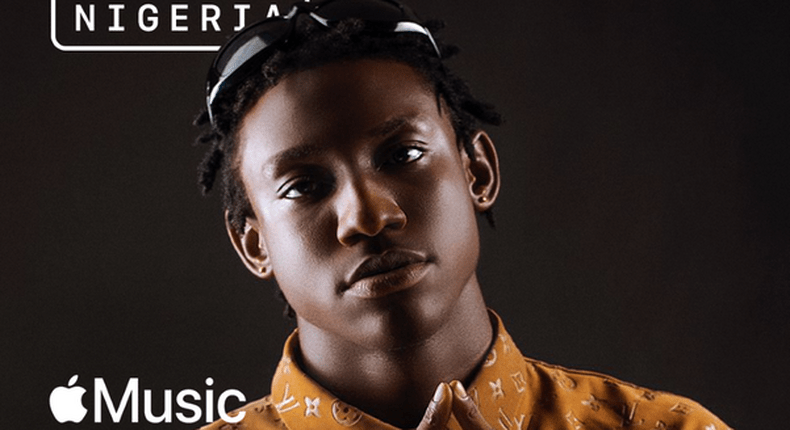 Shallipopi announced as Apple Music's Up Next Artist in Nigeria
Shallipopi announced as Apple Music's Up Next Artist in Nigeria
Apple Music today announced emerging Afrobeats rapper Shallipopi as the latest featured artist in its Up Next artist development program in Nigeria.
Born and raised in Nigeria's Benin City in Edo State, Shallipopi's rise has been nothing short of sublime, building his fanbase through TikTok off the back of his raw talent and unmistakable slang that birthed his viral hit 'Elon Musk'.
Shallipopi announced as Apple Music's Up Next Artist in Nigeria
His hit single, 'Elon Musk' delivered the slang "Pluto Boy" which is now fondler called by his fans, who are also fondly referred to as "Plutomanian citizens".
"I'm honoured to have been selected as the Up Next local artist for June," he tells Apple Music. "Thankful to Apple Music for seeing the vision, the rest of the world is about to see Shallipopi is Up Next!"
After releasing a string of striking singles that showcased his range – from the groove-rooted 'Gra Gra' (2021) to the lyrically sharp 'Power' (2022) – it was the release of Shallipopi's 'Elon Musk' (2023) and subsequent 'Elon Musk Remix' featuring Nigerian superstar rapper, Zlatan that earned him monumental viral success, further amplified by his captivating persona on TikTok.
As the latest Up Next act to be spotlighted in Nigeria, Shallipopi will be featured across Apple Music's Nigeria's Up Next playlist. The playlist is genre agnostic and represents a line-up of artists our global editors are passionate about and eager to expose to a larger audience.
Shallipopi joins Winny, Pawzz, Novemba, Ogranya, Majeeed, Khaid, Ninety, Young Jonn, T.I Blaze, Browny Pondis, Ajebo Hustlers, Jaido P, Wavy The Creator and SGaWD as Apple Music's growing stable of Up Next Artists from Nigeria.