Paul O dares Monalisa Stephen to reveal man who 'goes down' on her during period for 2M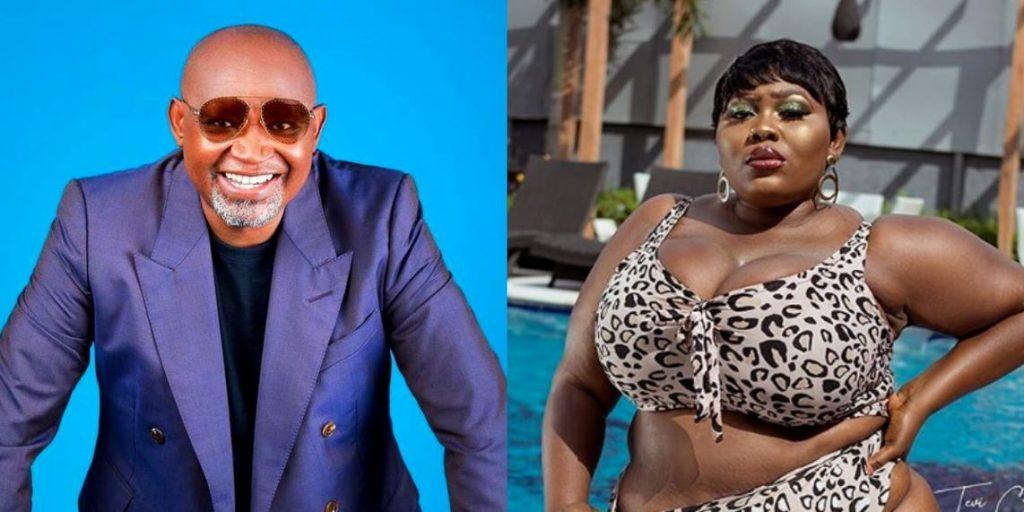 Stephen revealed in an interview that her lover "goes down" on her when she's on her period.
Nigerian promoter Paul O, the boyfriend of popular Nigerian actress Iyabo Ojo, has dared actress and social media influencer, Monalisa Stephen, to reveal the identity of her boyfriend for a whopping sum of N2 million.
The challenge comes after Monalisa Stephen made some shocking claims about her ex-boyfriend on social media. Monalisa alleged that she is in a relationship with someone who had a 'bizarre' sexual fetish. She revealed in an interview with media personality Nedu that her lover "goes down" on her when she's on her period.
Her post caused a stir on social media, with many fans speculating about the identity of the alleged lover.
Her words, "My boyfriend used to go down on me during my periods. I mean oral. I tried to stop him but it was getting to like a fight and he said 'are you ashamed of me not even getting to like…?Googled it and found out that period blood doesn't do harm to anybody that is taking it. One of my friends also confirmed it. I am finding it hard how you even end up marrying somebody because of their body image. What happened to love everybody with everything that comes out of them?"
However, Paul O has now stepped forward to challenge Monalisa Stephen to reveal the identity of the man in question. In a post shared on social media, Paul O dared Monalisa to come forward with concrete evidence of her claims, promising to pay her the sum of N2 million if she was able to do so.
According to the talent manager, no man would ever do that. "I'm 1M% No man licks your Bloody Pixxy!!! On your Period. I believe she is just a clout chaser. But if your not lying call his name for 2m- Naira. Just open your mouth. Zaaaawaaa aaa," he wrote.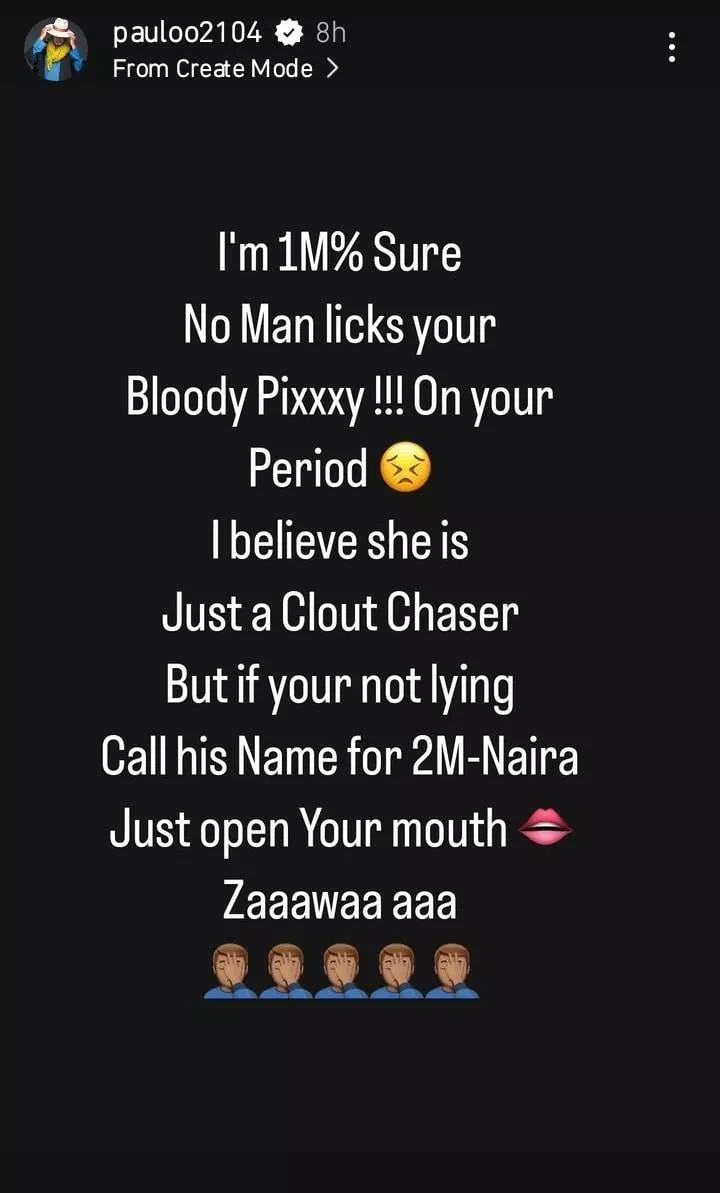 For More Celebrity news Click Here