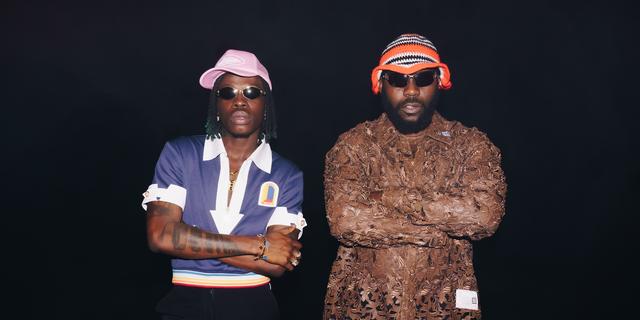 Odumodu Blvck collaborates with Fireboy on new exciting single 'Firegun', announces new EP
Nigerian Hip Hop star Odumodu Blvck has released a new single titled 'Firegun' on which he features Fireboy.
Odumodu Blvck is one of the fastest-rising artists in Nigerian music whose blend of Hip Hop and Highlife is adding excitement to the Nigerian rap scene and winning him the hearts of millions of listeners.
'Firegun' is a blend of Hip Hop and Pop that sees Odumodu deliver his quintessential swaggering rap lines through a combination of Pidgin, street slangs, and English while also interpolating Highlife melodies.
The hip hop star als shared a new single and gritty otherworldly video directed by Earthboy called 'Firegun' featuring Fireboy DML. Depicting a dark and supernatural world referencing The Matrix and Bladerunner, the scene is set deep in the underbelly of a grungy city occupied by beautiful vampires and other strange characters.
Odumodu plays an operative on a mission to kill the bad B's whereas Fireboy is the supervillain tasked with the objective of keeping the blood flowing.
Odumodu Blvck is also set to deliver his highly anticipated EP 'EZIOKWU' which is set for release in July 19th. In English "Eziokwu" translates to "The Truth" and the EP is all about quiet rebellion and shows ODUMODUBLVCK presenting himself as the truth in the Nigerian industry.
From early singles 'Picanto' as the untamable underdog, to the ground breaking 'Declan Rice' and following 'Dog Eat Dog II', he's shaking things up in the African music space as a rapper on afro beats – not just singing. The EP also features featuring an impressive role of African artists including Amaarae, Fireboy, and Cruel Santino.
For More Celebrity News Click Here