'Nobody Has To Know' – Chris Brown ft Davido. (Listen)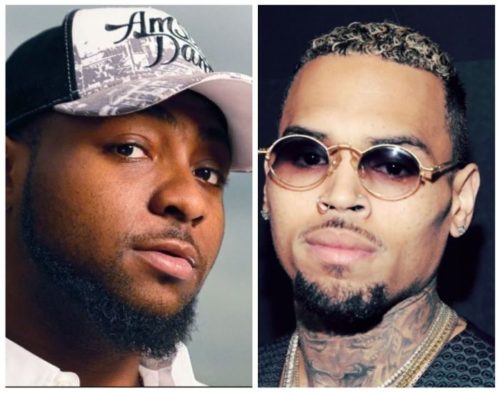 Chris Brown has just released a deluxe version of his tenth studio album – BREEZY. The album features a number of international artistes, including Wizkid and Davido, who are the only Afrobeats artiste on it.
Also read: "He's been my friend for 15+ years" – Chris Brown Talks About His Relationship With Wizkid. (Watch here)
Weeks after releasing his collaboration with Wizkid, 'Call Me Everyday', Chris Brown has dropped 'Nobody Has To Know', featuring Davido. The track was co-produced by Serm.style, Okan and Kevin Hissink. It is the 30th track on his deluxe album. This is not their first hit together. In 2019, Davido and Chris Brown collaborated on a chart-topping hit titled, 'Blow My Mind'. The song was one of the biggest hits of 2019.
Quotable lyrics:
 I Might Be Tripping But Only
 Cause I know You're Leaving In The Morning
One Bottle, One Cup And I Pour It
It's Wrong But It's Right And I Love It (Oh)
The Way That I'm Feeling For You
They Don't Haffi Know
You're Mine When You Get In This Room
But You Act Single (Yeah!)
Nobody Haffi Know (Know)
That You're My Girl (Baby)
Nobody Haffi Know, Yeah!
Listen below: