Fans "Stand Strong" As Davido Releases His New Single Featuring "The Samples Choir"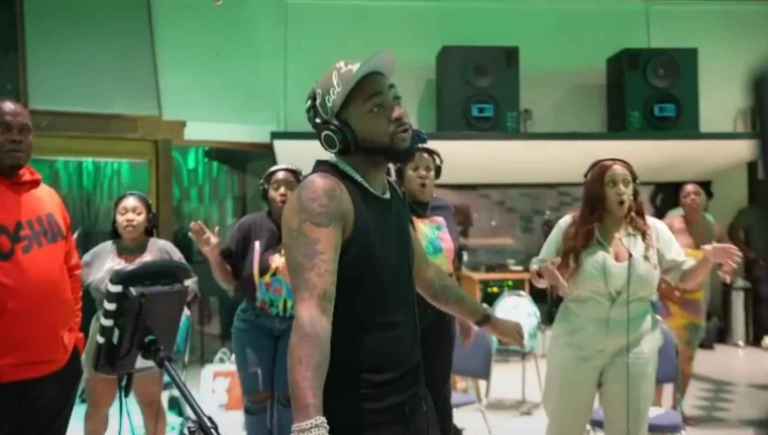 It is finally here! Davido has just released his first song of the year, "Stand Strong", featuring famous American choir, "The Samples". The track, which was produced by talented Nigerian producer and songwriter, "Pheelz", is from his yet to be disclosed upcoming album.
Days before the release of "Stand Strong", Davido tweeted about how different and special the project was to him, and how he wanted to make his fans "feel", rather than just "dance". Well, the lyrics of Stand Strong are so well written that they perfectly describe his feelings, and can make fans relate well to him.
Notable lyrics from the song are:
"No pleasure comes from pain, No money falls like rain
Dis thing dey burst my brain, But it's all love
My fears are easier to face now, In the front of my haters
Steady chasing my paper, Sipping Martel with no chaser
My steps are guided by Jehovah."
Stand Strong Ft The samples …. OUT NOW ! 🧍🏾‍♂️💪🏿🌏 pic.twitter.com/drsBdo1JEA

— Davido (@davido) May 12, 2022