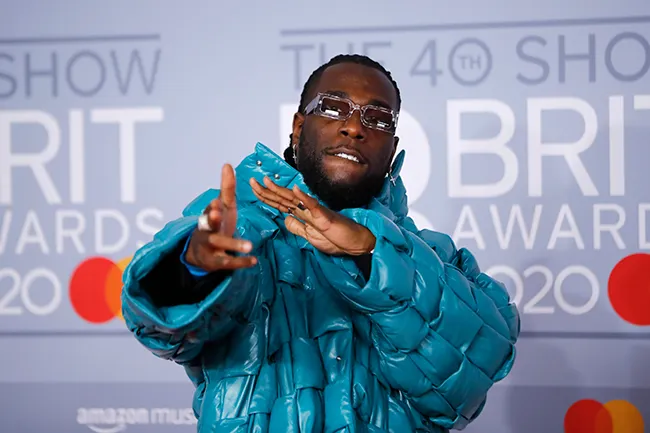 Burna Boy's 'LAST LAST' Hits 1 Million Views On YouTube In 24 Hours (SEE DETAILS)
Burna Boy's 'Last Lat' has hit one million views just 24 hours after its release on YouTube. Is it really a shocking surprise?
The music video which was released the same day as the audio track on May 13, 2022, ahead of his forthcoming album, 'Love, Damini' has been gaining a lot of attention in Africa and the International scene as well.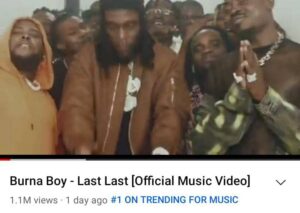 The music video is currently number 1 on the audio/video streaming platform in Nigeria and number 11 in the United Kingdom.
The music video was directed by Burna Boy himself and was shot in his home with a few other clips from selected locations. He makes his directorial debut with this one and doesn't do a bad job.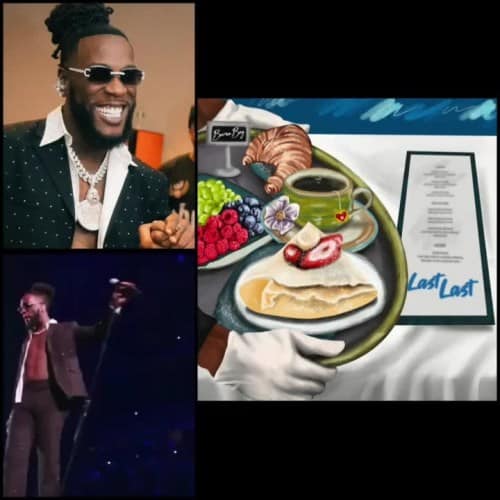 Read Also: Fans "Stand Strong" As Davido Releases His New Single Featuring "The Samples Choir"
The song which samples Toni Braxton's 2000 R&B hit "He Wasn't Man Enough" is a story that talks about his past relationships and how "last last" everyone will "chop breakfast"
The song has slowly crept into the Number 1 spot on Apple Music, kicking former occupant, Davido's 'Stand Strong' to second place. They both released their singles to their forthcoming album the same day and fans were eagerly waiting to see who will top the charts so that they can celebrate their favorite artist and banter the other.
Davido was topping before Burna Boy overtook him and his fans on social media are having a filled day with this one after he was previously ridiculed for coming second.
The album, 'Love, Damini' drops on June 30 via Atlantic Records and is available for pre order now
Watch the video below:
View this post on Instagram