"Do you know how much I'm worth; do you have G-Wagon?" – Portable questions critics [Video]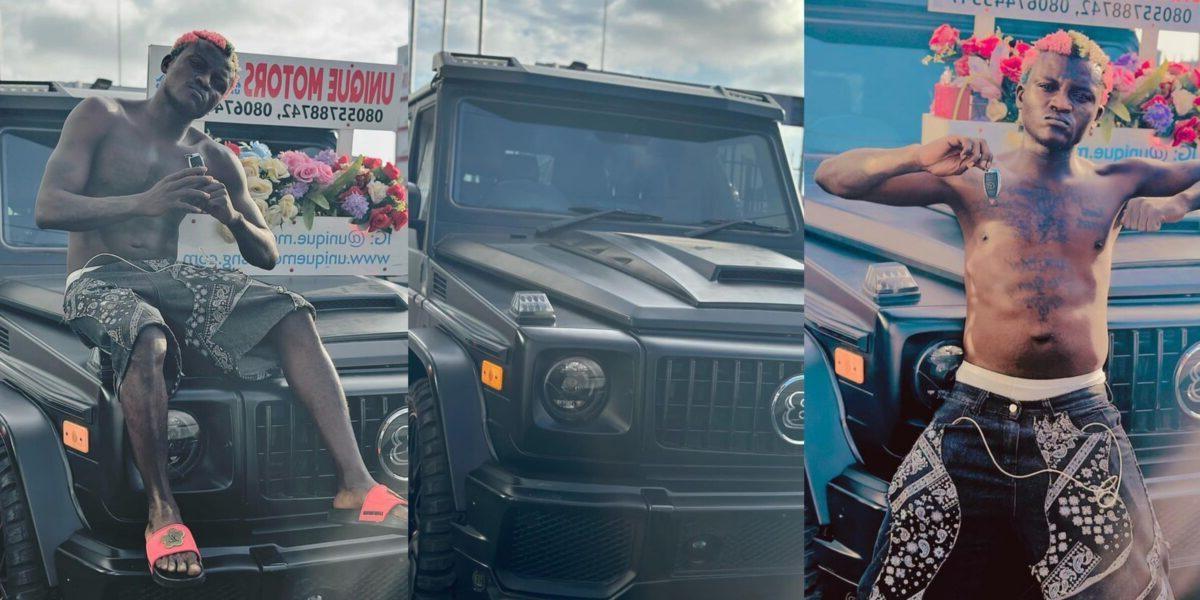 "Do you know how much I'm worth; do you have G-Wagon?" – Portable questions critics
Controversial street-hop performer Habeeb Okikiola, alias Portable, has responded to critics who constantly bring up his name for the wrong reasons.
The musician who recently added a G-wagon to his garage was recently interviewed by a content producer who revealed to him about what the general public thinks of him.
Portable claimed that despite hearing everything those who dislike him have to say about him, he has nothing to say to them.
He questioned whether his critics knew his worth or whether they had traveled abroad, had passports, or owned cars similar to his own.
For Portable to pay any attention to his critics, they must be the owners of these things.
These are the issues pic.twitter.com/V2iMNzklij

— 🐬 @𝗼𝗻𝗲𝗷𝗼𝗯𝗹𝗲𝘀𝘀𝗯𝗼𝘆 (@OneJoblessBoy) May 7, 2023
For More Celebrity News Click Here
"Do you know how much I'm worth; do you have G-Wagon?" – Portable questions critics