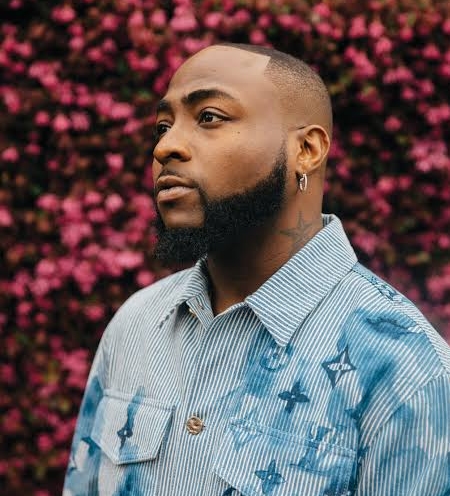 Davido rewards $10,000 to Eko Hotel staff who found and returned a clients lost $70,000
If there's one thing he would always be, it's 'generous'.
International Afrobeats star David 'Davido' Adeleke has warmed the hearts of many with his kind gesture.
The singer has donated $10,000 to Kekwaaru Ngozi Mary, an Eko hotel and suites staff who found and returned a customer's lost $70,000. This came after the hotel worker trended across social media platforms for her selflessness in returning the misplaced cash.
After the news circulated, the singer took to his official Twitter account and pledged the reward saying, "Find her for me… I donate $10k". Shortly after, Ngozi was found and as promised, he donated the reward to her.
Davido's next tweet captioned, 'needed that prayer' displayed a video call between himself and the rewarded hotel worker. She was seen praying for the entertainer and expressing her profound gratitude.
In her words, "Thank you, sir, I'm overwhelmed. I want to pray for you, God would take you places, and anybody that tries to bring you down would go down. For this thing that you have done, anybody that tries to bring your name down would go down to the pits of hell…"
For his act of kindness, the superstar received overwhelming support across social media and praises.
This is not the first time the singer has shown kindness to others through donations. Just a few days ago, Davido donated over ₦200,000 to selected orphanages across the Federal Republic of Nigeria, through his foundation. He also made a similar donation on his birthday in 2022; this has now become an annual act of service for him.
A staff of Eko Hotel and Suites, Kekwaaru Ngozi Mary, has returned misplaced $70,000 to a customer in Lagos.

Honest Nigerians in difficult times like this are rare. This woman is a gem ❤️🙏🏽 pic.twitter.com/2lGh8qy83T

— Dami' Adenuga (@DAMIADENUGA) July 23, 2023
Find her for me … I donate $10k https://t.co/YUO45lZiXb

— Davido (@davido) July 23, 2023