DaBaby Releases New Song Featuring Davido – 'Showing Off Her Body' (Listen)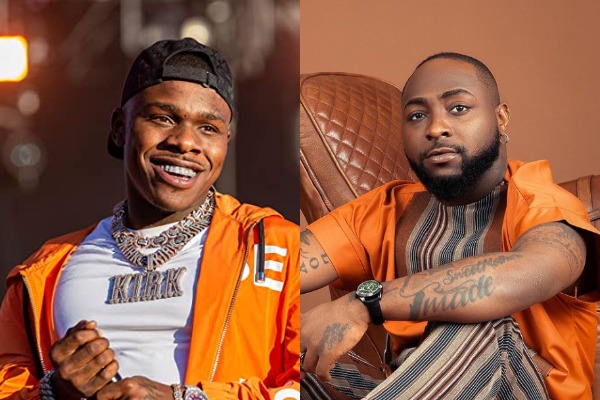 Following DaBaby's visit to Nigeria, where he shot a music video for his collaboration with Davido, fans have been anxiously waiting to hear the hit. Now, after weeks of anticipation, DaBaby has finally released the song titled – 'Showing Off Her Body'.
In the song, DaBaby uses his catchy lyrical rhymes to express his admiration for a woman's body and her sexual prowess.With Davido's blend of traditional afrobeats sounds, the hit promises to be a chart topper. The song is already gaining massive airplay around the world.
Quotable lyrics from the song:
Showing off her body
Fucking with the man
It's a lot of things you gotta understand to stand beside me (Down down)
I'm not just anybody
She a good girl and she get it from her mami (Mami)
When she fuck me like a thotty
Make her hips twirl, that's the way she hypnotize me
I love the way she ride me
Also Read: American Rapper, DaBaby, welcomes Davido To The US In A Grand Style. (Watch here)
He announced the release on his Instagram page
View this post on Instagram
Listen to the song below: