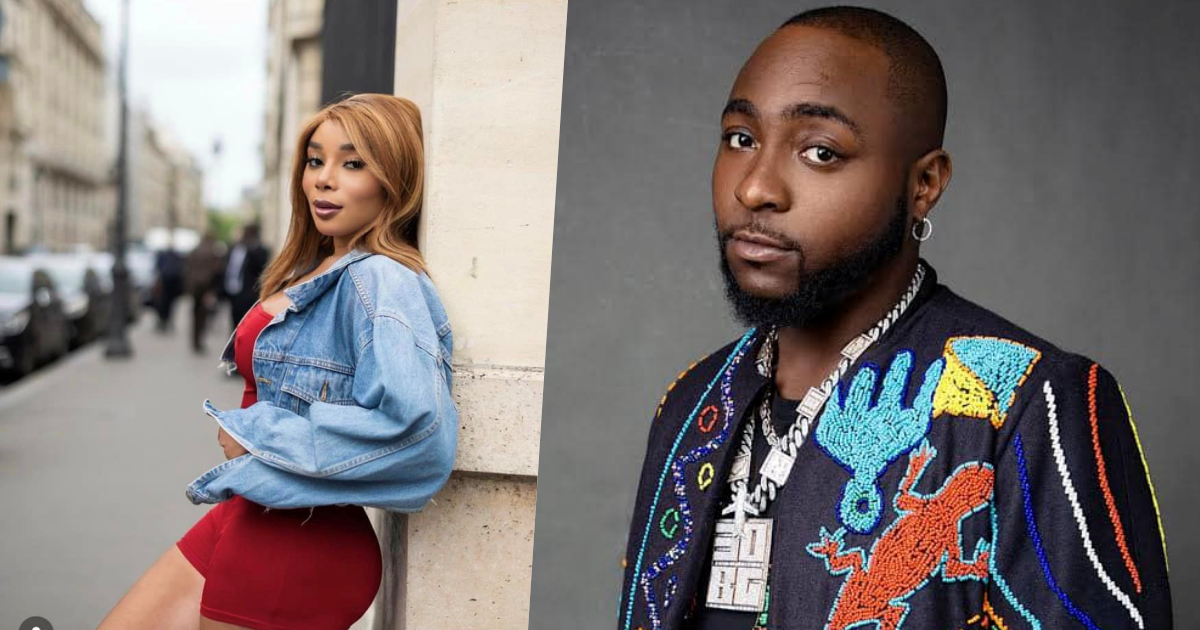 22-year-old French woman claims Davido impregnated her as well
Turns out Davido is not so 'Unavailable' after all.
In a series of now-deleted posts, a French woman is claiming that Nigerian music star, Davido, impregnated her too.
Ivanna Bay, a 22-year-old real estate agent, made her claims via Instagram story posts on Wednesday, June 28, 2023. Her first Instagram story read, "I woke up this morning to see that I'm not the only woman he got pregnant", alongside its French translation.
She did not stop there, the following posts contained receipts and screenshots of alleged conversations with the singer; as well as a video of her taking a pregnancy test which came out positive.
Before the deletion, the subsequent post was a document from a French medical institute showing a positive pregnancy blood test.
The story also showed a screenshot where the singer asked her, "I wan see you, you in Paris?" and then asked her to meet him at the Peninsula Hotel, Paris around 5 pm. After that, he asked Bay for her WhatsApp number.
In another screenshot, the star appeared to ask her if the emergency contraceptive she took worked, to which she replied, "I will tell you when it's done." The post suggests that Davido was to call her the next day, as the day they spoke was his wife, Chioma's birthday.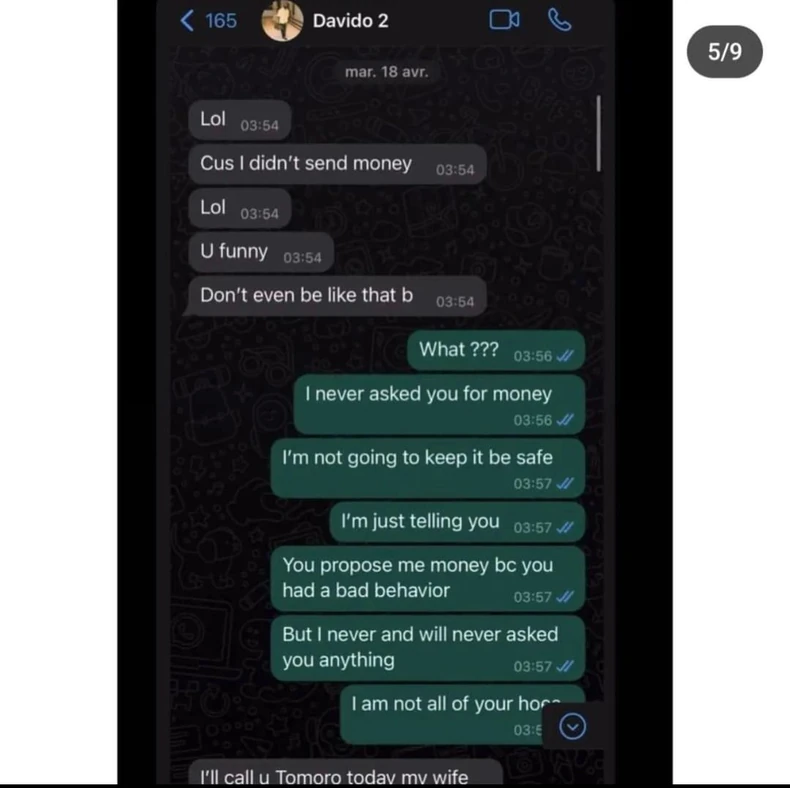 Questioning the singer in her next post, she asked, "So just tell me how many baby mamas do you have? Should we just be ready for a soccer team?".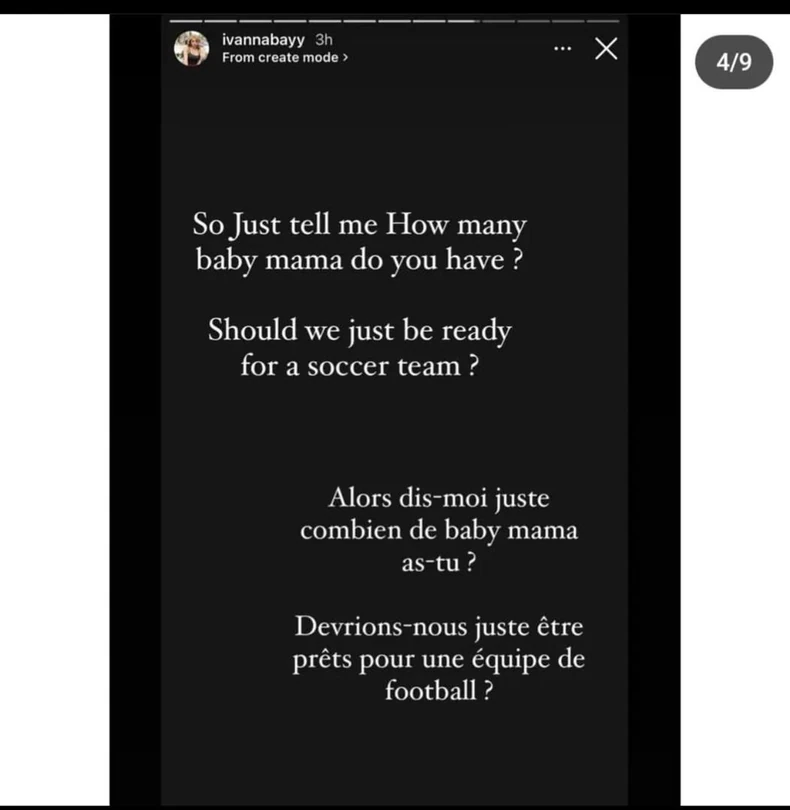 Bay's Instagram profile also shows that the star has liked some of her Instagram posts. According to her, she and the Davido have been together since the promotion of his Timeless album in France.
Her last post reminds her fans that she is still pregnant, saying "I'm just so disappointed in these kind of men. God bless you. Oh BTW, I'm still pregnant so see you in less than 9 months now".
She now joins the growing list of women who have alleged that the singer has knocked them up.
For More Celebrity News Click Here