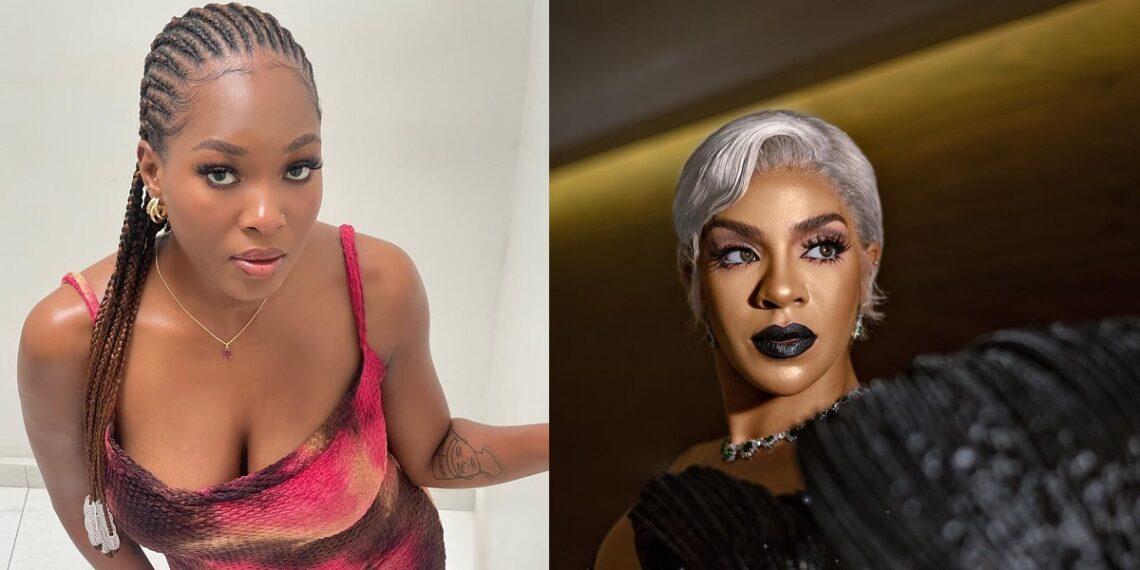 "You don't know half of what that babe did to me" – Vee speaks on Venita
"You don't know half of what that babe did to me" – Vee speaks on Venita
Vee has confronted her former lover's cousin, Venita Akpofure, as she recounts what the woman did to her.
This occurred after Vee quoted a line from Asake's recent hit song, Lonely at the top.
Someone reacted to her tweet shortly after it went viral, calling her names and referring to her as a "olosho."
Vee debunked the rumors by stating that she is not the olosho but the other Vee (referring to Venita Akpofure).
When confronted with criticism for her demeaning remark about Venita, Vee defended herself by claiming that Venita had done so many bad things to her.
"I'm sorry but I don't care. You don't know 10% of what that babe did to me. So it's not your fault. I will do a madness both publicly and privately", she wrote.
For More Celebrity News Click Here
"You don't know half of what that babe did to me" – Vee speaks on Venita