You Are A Great Performer- American Singer Madonna Tells Rema After His U.S. Show (WATCH)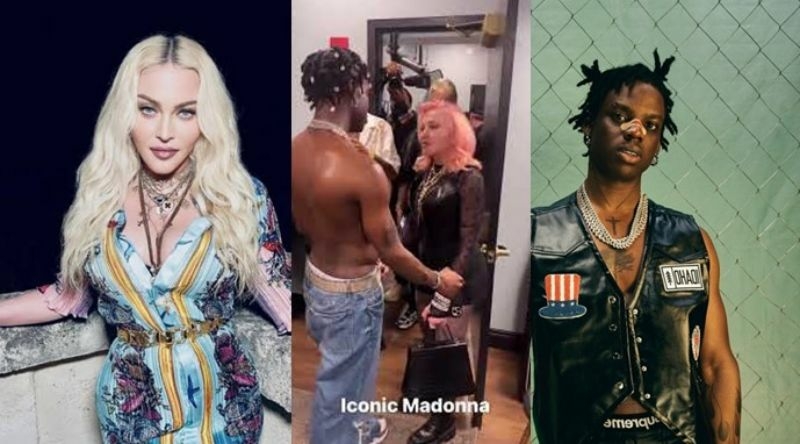 Madonna, an experienced American singer, recently visited one of Rema's performances in the US, and after meeting Rema backstage, she had a lot to say to her.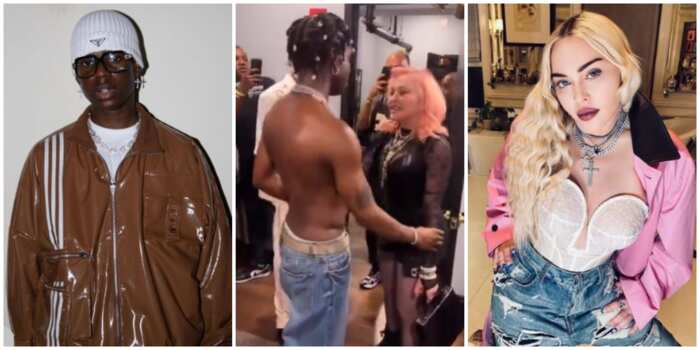 Rema is a fantastic performance, and Madonna is thrilled to have seen him in person. Rema started coaxing Madonna right away with her charming words. Her art always inspires Rema, he confessed to her. Rema was overheard saying he would want to collaborate with Madonna in a deleted clip from the link up.
This shouldn't be shocking as Fireboy behaved similarly the first time he saw Madonna. Fireboy, on the other hand, was a beneficiary because Madonna used him in her "Frozen" Remix video.
watch the video below:
View this post on Instagram