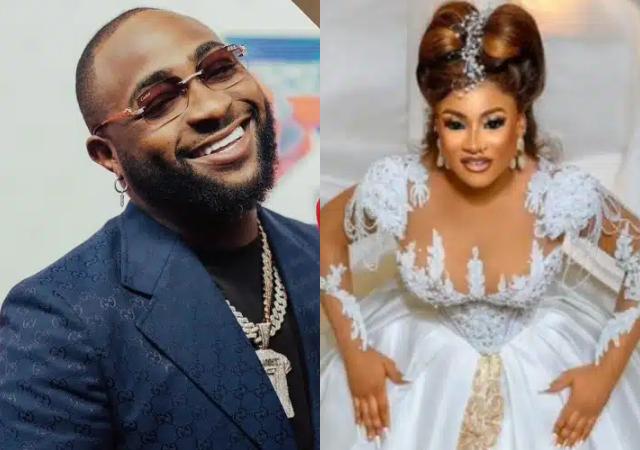 "Wetin I do Davido? The hate is real"- Phyna reacts to Davido liking shady tweets about her
"Wetin I do Davido? The hate is real"- Phyna reacts to Davido liking shady tweets about her
Phyna resorted to Twitter to share her opinions regardong Davido liking dodgy tweets about her and her fans.
It all started when netizens found that Davido had liked dodgy tweets about Phyna and her fans.
Big Ayo, a user, openly stated his contempt for those who support particular celebrities, claiming that doing so rendered them "useless." This particular tweet singled out Pyhna's supporters, generating quite a commotion among her fan base.
Davido's actions in liking these tweets obviously sparked a fan war and elicited a range of emotions from Phyna's fans.
Some people agreed with the Davido's perspective, believing that Phyna may not be as refined as her admirers claim.
On the other side of the discussion, Phyna's main fans defended her, criticizing Davido
In response to the escalation of the situation, Phyna resorted to Twitter to share her opinions.
She began by admitting her confusion by the Davido actions, saying she didn't know what she had done to deserve such unwanted attention from him.
In an unexpected twist, Pyhna went on to congratulate the video on his recent announcement of becoming a father to twins.
"Wetin I do @davido 6
Na wah oh,
REALITY
The hate is real……TVING
Congratulations on your twins sha"
CLICK HERE for previous news
"Wetin I do Davido? The hate is real"- Phyna reacts to Davido liking shady tweets about her