UK Govt to Partner With 'Lagos Loves Damini' Organizers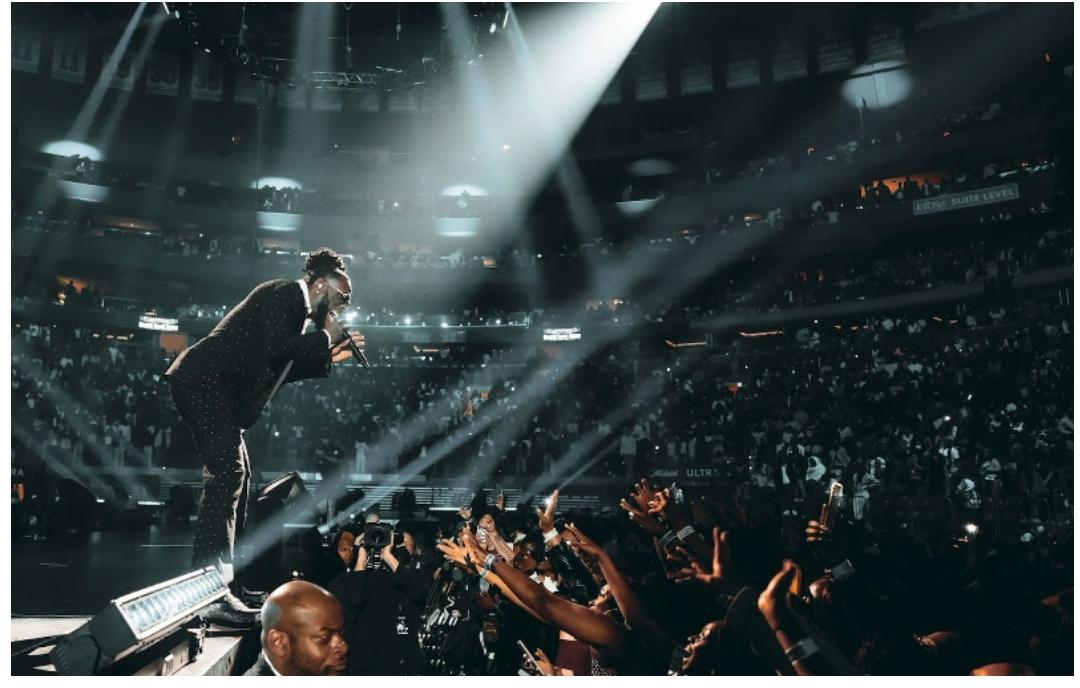 Burna Boy's January 1st concert, "Lagos Loves Damini", ushered the Nigerian entertainment industry into a new year with electrifying performances. Although there were several complaints from the concert goers regarding poor coordination and delay, "Lagos Loves Damini" has managed to capture the UK government into its web.
Impressed by the success of the concert, the UK government agreed to a collaboration with the show's organizers to explore a partnership that would shore up the Nigerian entertainment sector. The British Deputy High Commission in Lagos held an open meeting which was attended by Kaycee Kennedy, the CEO of Wonder X, the concert's organizer; and Chim Chalemera, the country director of the UK department for international trade.
In the meeting, Kennedy remarked that the "Lagos Loves Damini" show was "the biggest outdoor music concert with over 30,000 audiences in Africa." He added that "it also had the biggest car parking in an event – over 11,000 cars – and also the pioneer single source online ticketing via wallet."
Although the organizers encountered some challenges, Kennedy listed the major positives which included no reported casualties, sexual assault, theft, and sexual harassment. He described the challenges as learning points and his desire to address those issues prompted his visit to the British Deputy High Commission.
The issues discussed in the meeting included inadequate power supply and power outage that took off a number of equipment. They also discussed needs for logistics support, vendor sourcing and management, support for waste management, and standardization of concerts to meet minimum international standards.
Chim Chalamera replied that she would be happy to support the partnership by match-making them with relevant UK companies to ensure that future concerts are delivered to international standards. She said,
"The UK is very happy to support the Creative Economy Catalyst team as part of our extensive engagement with the Nigerian Creative Industry. The UK has much to offer in terms of expertise when it comes to the delivery of large-scale entertainment events such as concerts and festivals. We look forward to seeing how this expertise can be applied for future events."