Tems Thrills Fans at KOKO Concert. (Watch)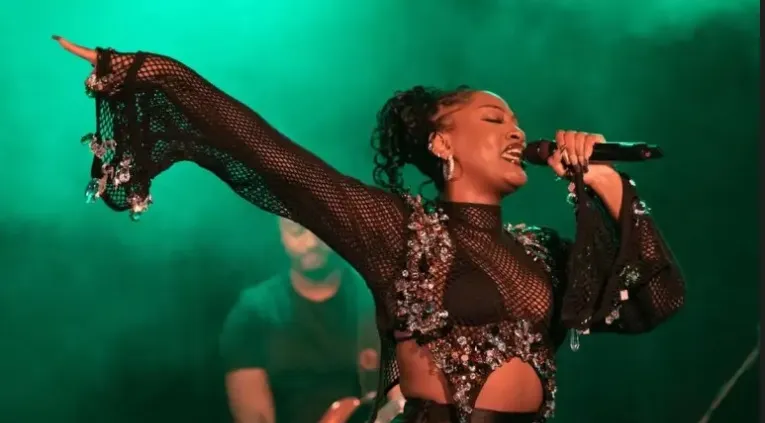 Talented Nigerian artiste, Tems, is currently having her best year yet. Asides getting a Grammy nomination, the talented singer won two awards at the BET Awards. Her quick rise to fame in the global music scene is very inspiring and she never ceases an opportunity to break or set new records.
This year, Tems has had the opportunity to thrill fans in many concerts and festivals including Broccoli city festival, Core festival, Glastonbury festival and North Sea Jazz festival. Now, Tems has also graced Camden with her performance at a concert in KOKO, London.
Also read: Angelique Kidjo, Tems, Burna Boy, and more give outstanding performances at Glastonbury Festival. (Watch)
The 1410 capacity building was filled to the brim by adoring fans, who went to watch Tems perform alongside their favorite artistes. Dressed in an all-blue ensemble, the talented singer thrilled her fans with hit songs like Essence, Higher, Free mind and more. Watch her electrifying performances below.
View this post on Instagram
View this post on Instagram
View this post on Instagram