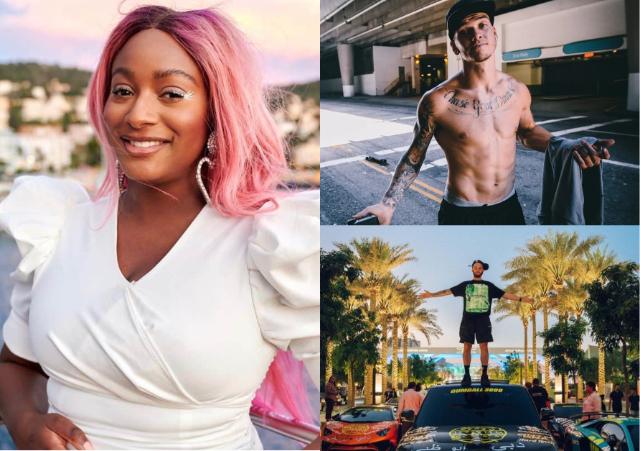 Ryan Taylor Stylishly Mocks Nigerians with his full chest After Dumping DJ Cuppy
Ryan Taylor Stylishly Mocks Nigerians with his full chest After Dumping DJ Cuppy
Ryan Taylor, DJ Cuppy's ex-boyfriend, mocks Nigerians with his full chest after dumping the billionaire's daughter in a recent social media post.
It is widely known that DJ Cuppy's relationship with Ryan Taylor, a British boxer and Youtuber, has ended after they unfollowed one other on Instagram.
Remember that DJ Cuppy accepts Ryan Taylor's proposal in November 2022, despite the fact that she revealed that she became engaged to Ryan Taylor after only two days of meeting him.
Ryan Taylor stated on Instagram that he chose to let DJ Cuppy leave because she is interfering with his spiritual life.
He wrote; "If it's blocking your spiritual growth. Let it go. Have a blessed Friday, #alhamdulillah for everything."
However, the sudden breakup did not sit well with Nigerians most especially fans of DJ Cuppy who have continued to criticize Ryan Taylor.
In a post, an Instagram user identified as official_ikwuegbu tackles Ryan Taylor as Ryan Taylor is promised to be dealt with.
The post reads; "You don finally dump oir sister bah? We go go do protest for your head."
Reacting to this, Ryan Taylor responded with mockery slang used in Nigeria. He said, "Wahala be like bicycle."
See below;
For More Celebrity News Click Here
Ryan Taylor Stylishly Mocks Nigerians with his full chest After Dumping DJ Cuppy