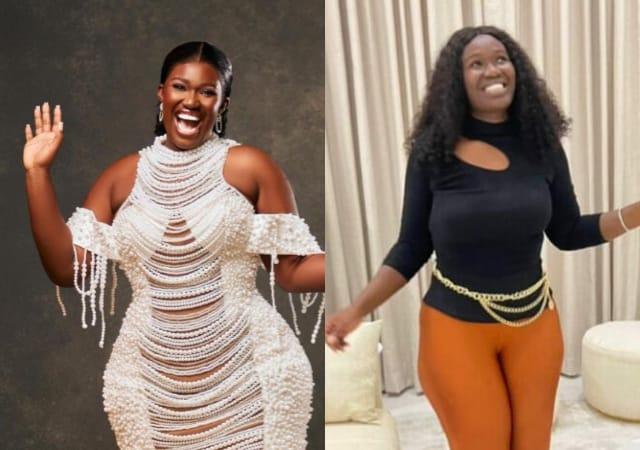 Real Warri Pikin Hails Herself After Undergoing Successful Surgery to Shed Weight
Anita Asuoha, also known as Real Warri Pikin, a Nigerian comedian, is praising herself after her recent interview on her weight loss.
According to reports, the comedian has now thrown light on her astonishing weight reduction journey, detailing how she managed to lose pounds of weight in such a short period of time.
Her makeover piqued the interest of netizens, who were curious about the secret behind her rapid weight loss.
The Nigerian celebrity posted an emotional video to YouTube, where she finally revealed the truth behind her transformation: she underwent weight loss surgery.
Warri Pikin revealed that the choice to do the surgery was not easy, and it required a lot of courage from her. She candidly disclosed that her decision was rooted in health concerns, which her husband raised revealing that at some point, it was a matter of life and death.
Following the interview, Warri Pikin took to her Instagram page to hail herself for being a strong woman.
Expressing pride in herself, she wrote,
"Na woman you be!!!
Make dem clear road for you.
After you, na you again followed by you
I am fucking proud of you.
Stallion wey be Territorial Commander".
Recall that Warri Pikin surprised her followers by revealing a jaw-dropping body transformation in an Instagram post.
Anita's noticeable physical transformation quickly became a topic of discussion, with her weight loss journey sparking numerous conversations among her followers. Many remarked on the striking change, with some even suggesting that her new appearance could effortlessly pass for a size 12.