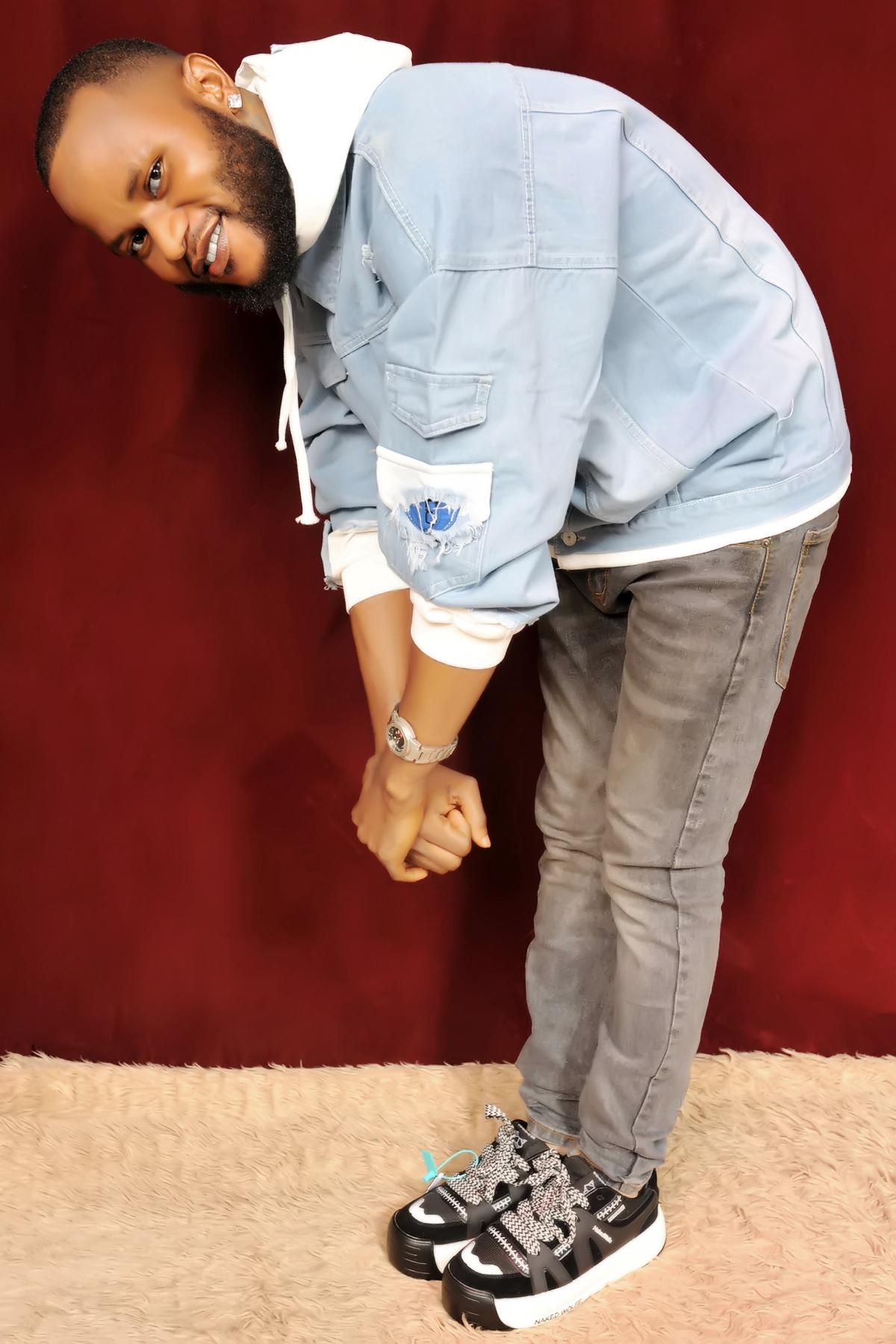 Pels Play
Pels Play, was born, "Precious-Amobi Johnwealth" to the family of Mr. "John MaduabuChukwu Ikeuba" and Mrs. "Christiana Chizoba Ikeuba" both of Nigerian descent in Lagos, Nigeria.
Pels Play, who hails from Oru-East local Government Area of Imo-State. Is a recording Artiste/Musician, Singer, Choreographer, Performer, Dancer, SongWrite and A Vocalist.
He happens to be the first Child and Son among his six [6] siblings, Four [4] Boys and Two [2] Girls. He was conceived and giving birth to in the late 80s in "January" [24].
His love for music started at his early stage of life when growing up as a Little-Boy dancing to the Legendary "Sir Shina Peters" Afro-Juju music in the year 1991 at the age [2].
He then started listening to likes of "Usher", "Michael Jackson" and "P-Square" the Nigerian Duo twin Musicians in the year "2000" at the age of [11] when he got into High School and chose their R&b-HipHop Genre of making music because he loves to dance and sing [LMBO].
Also, he went into being a Choirister at "Christ Embassy Church" in Sango-Otta. And was the smallest kid and a new member to join the Church that time and seat among the Adult Choirs, that got the Old member kids jealous of him. There he learnt more to his Drumming-Skill and how to Sing.
Finally went into music in the year 2003 at the age of [14] and wrote his first mixtape song of "R. Kelly – Storm Is Over" which he never produced and other great Hits of "Michael Jackson" as well.
Pels Play, Lost his first Fan and Mom, in late 2012 "May her soul R.I.P" in Heavens of Heavens.
Later, lost his Dad seven [7] years after in April 2019.
He also auditioned for few TV reality shows in Nigeria likes "Maltina Family DanceHall" in 2007, "Malta Guiness Street Dance Africa" in a group called "De Pliss" Dancers of Five [5] Boys and One [1] Girl in 2008, also went for "MTN Project Fame West-Africa" season [7] a music Reality Show in 2014 after the Release of his first [1] mixtape Album of 22 tracks tittled "Turning Point" in Dec. 2013 Although never won any competition but he learned.
He did shoot a viral-video song off his first [1] mixtape album song tittled "So Incredible"- the remix featuring the producer of the song "Francis Brio" in January 2012. He then drops his second [2] mixtape album tittled "Sango To Stardom" in third [3] quarter of the year 2019. Also made appearance in "Shoky music video by DreSan" a famous Nigerian dancehall artiste.
Download, Listen & Share Pels Play music.
http//:soundcloud.com/ilovepels
Follow me:
Go follow me on everything:
►Instagram:
http://instagram.com/ilovepels
►Twitter:
Tweets by ilovepels
►Tiktok:
https://www.tiktok.com/ilovepels
►Snapchat:
http://snapchat.com/ilovepels
-WatchOut more for Pels Play. #Thanks �