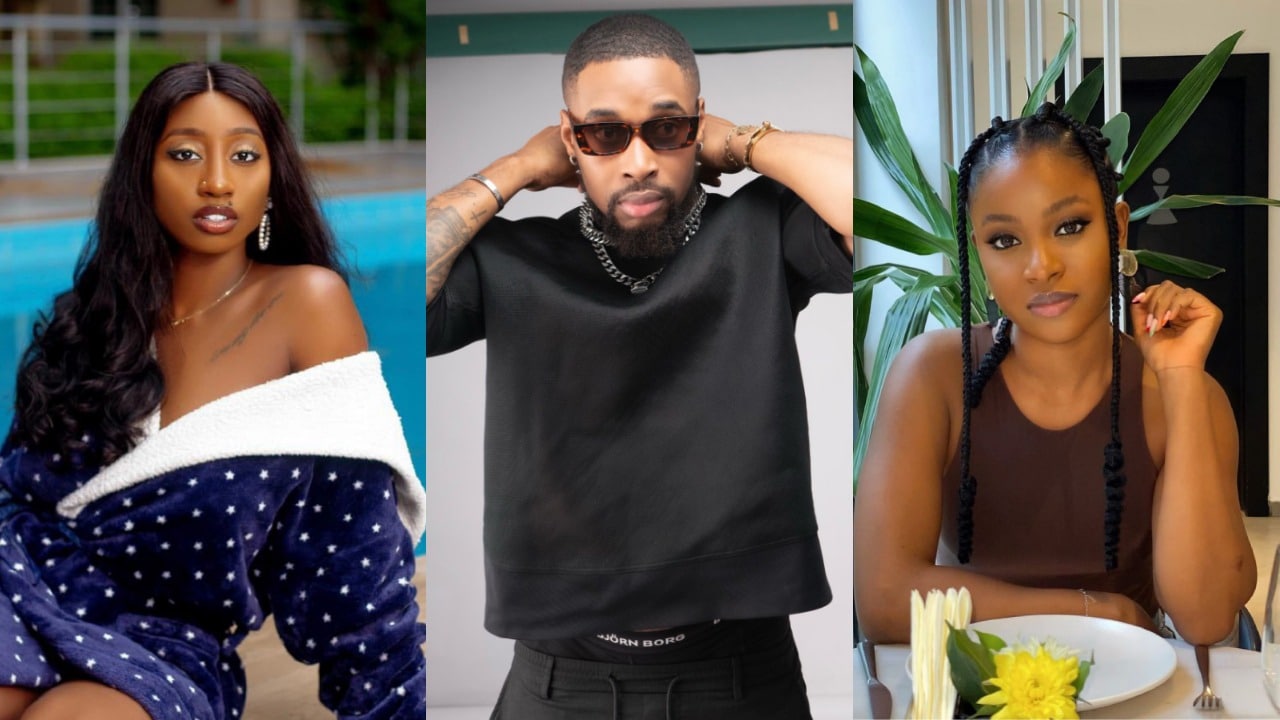 "Nobody talks about how he cooks for her every day" – Doyin Defends Sheggz Following Heavy Backlash (Video)
Everyone knows that Doyin is Mr. & Mrs. Ikoyi's best friend in the Big Brother house. She always stood up for them and would often serve as a relationship therapist. Bella and Sheggz also reciprocated her gesture and together, they entertained viewers with their wholesome three-way friendship.
After an extra week in the Big Brother house, Doyin was removed during the Sunday's eviction show. As expected, her days were occupied with many media rounds. During an interview, Doyin proved her unwavering loyalty by defending Sheggz following viral allegations of abusing Bella.
Viewers have been against Bella and Sheggz 's relationship for weeks, even going as far as to label it toxic. This follows a series of fights and incidences of Sheggz allegedly abusing Bella emotionally.
Also read: BBNaija S7 – "You're sick and don't listen to instructions" Sheggz Insults Bella
Well, Doyin revealed that their relationship is not what it seems on the outside. She wants viewers to focus on the positive side that outweighs the negative. According to her, no one paid attention to the times Sheggz wore Bella's shoes for her, cooked her breakfast every day and supported her emotionally.
As a friend of the couple, Doyin believes that Sheggz is highly misunderstood. Do you support her views?
View this post on Instagram