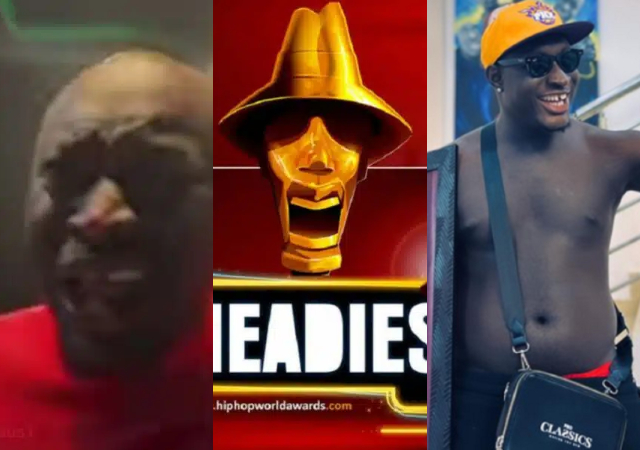 "No song was bigger than Machala" – Carter Efe breaks down in tears as he calls out Headies following nomination snub
Carter Efe breaks down in tears as he calls out Headies following nomination snub
Carter Efe, the singer skit 'Machala,' breaks down in tears as he calls out the Headies for ignoring him on their nomination list despite his hit song.
The budiing musician used his Instagram live to vent and express his anger at the act, which he thought was unfair.
Yesterday, the Music Award announced its list of nominees, which included a variety of artists. However, the song Machala, which had been the subject of numerous copyright disputes between Carter Efe and his cosinger Berri Tiga, was not included.
Carter Efe challenged the Headies to name a song that had dominated the charts more than his song did the previous year.
He can be seen wailing inconsolably in the video that has since surfaced online as his friend tries to soothe him.
Watch the video below:
For More Celebrity News Click Here
Carter Efe breaks down in tears as he calls out Headies following nomination snub