Naira Marley Reveals The Reason Why He Smokes Weed.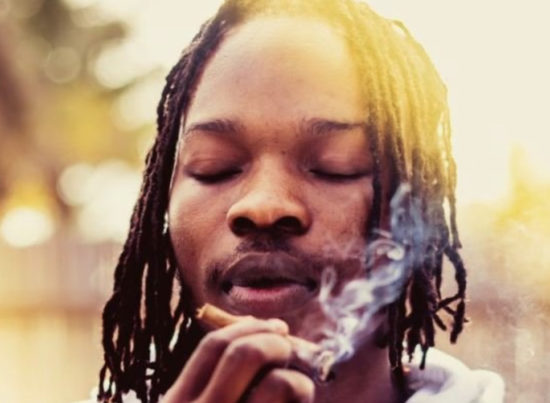 Also read: Naira Marley Releases Debut Studio Album – "God Timing Is The Best" (GTTB)
Controversial Afrobeats singer, Azeez Fashola, popularly know as Naira Marley, has revealed the reason why he smokes weed a lot. Naira Marley, an avid smoker, has never concealed his habit from the public. Rather, he takes every opportunity to show his huge fan base (Marlians) that he smokes weed excessively.
From his songs and music videos to his social media accounts, Naira Marley is a strong advocate for weed smoking and legalization. He once revealed the amount of weed he takes per day on Twitter. He wrote,
"Loooooooooooooooool I'm actually always HIGH, 28grams a day, that's 1ounce  wait, who asked me again?"
In the past, he also criticized the Nigerian government for banning weeds, explaining the immense health benefits of regular consumption of Marijuana. Popular singer and activist, Charly Boy, also lent his voice to the movement. He shared that compared to himself, Naira Marley was an apprentice in weed smoking. He also shared that he uses Marijuana to treat joint pains, deal with depression and anxiety and boost his creativity.
With a short post on Twitter, Naira Marley has now revealed the main reason he smokes. Check out the post below:
I smoke to get fit

— nairamarley (@officialnairam1) June 14, 2022
What do you think about Naira Marley's weed consumption after stating his reason? Share your comment below.