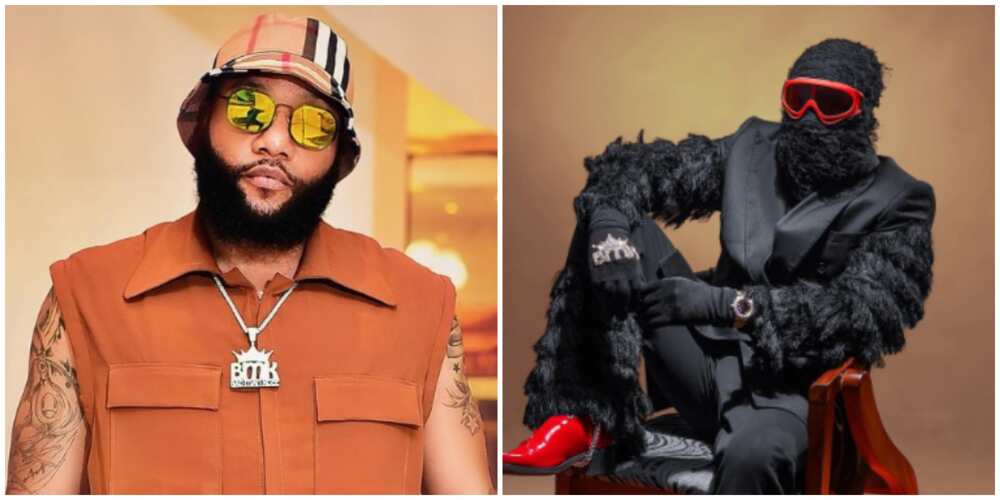 Like Lagbaja, I'm covering my face as a rebrand – KCee
Like Lagbaja I'm covering my face as a rebrand – KCee
KCee has revealed the reason behind his decision to wear a mask.
KCee is a veteran in the Nigerian music industry who has made a name for himself for constantly rebranding through a rich exploration of Afrobeats and the music of South Eastern Nigeria.
Like Lagbaja, I'm covering my face as a rebrand – KCee
In a recent interview, the man who shut down Africa in 2013 with his hit single 'Limpopo' and who's making an incredible comeback to the top of the mainstream a decade later revealed the reason behind his now famous face ask.
According to KCee, he's rebranding into another dimension that will give listeners the KCee 2.0, and for this rebrand, he's getting inspiration from the Nigerian famous saxophonist and singer Lagbaja who's renowned for his mask.
"Me wearing my mask, I'm all masked up. It's just a new Kcee. It's a new season of dum dum and I just decided to cover my face. You guys have been seeing my face for almost 24/25 years. This time around I chose to cover it up and just give it some Lagbaja 2.0, Kcee 2.0," KCee says about his new style.
KCee recently released a new single 'Ojapiano' which is a fusion of the famous "OJA" flute from the eastern part of Nigeria and the era-dominating Amapiano sound from South Africa.
The single has enjoyed massive success across streaming platforms and social media where it has gone viral. The single also rocketed KCee to the top of TurnTable Top 100 which is Nigeria's biggest music chart.
For More Celebrity News Click Here