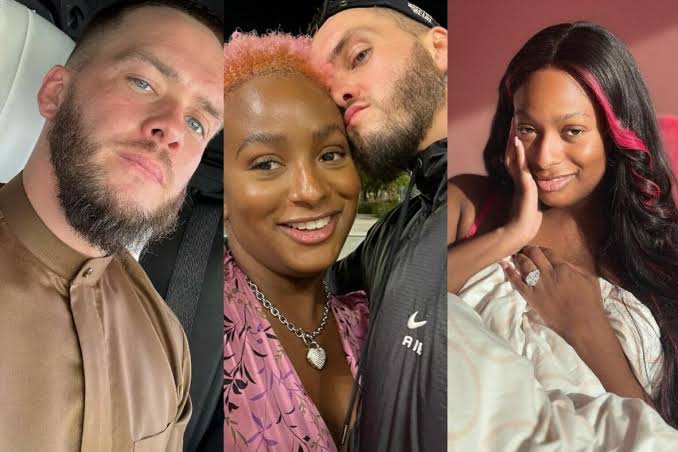 "If it's blocking your spiritual growth, let it go" Ryan Taylor speaks amid break-up rumors with DJ Cuppy
Ryan Taylor, a British boxer, has spoken out after rumors of a break-up between him and his girlfriend, DJ Cuppy.
On Friday, Gistlover reported that DJ Cuppy and Ryan Taylor had fueled breakup rumors by unfollowing each other on Instagram.
For several days now, the bride-to-be hasn't been seen sporting rings, nor has she shared images of her fiancé, leading many to wonder if the couple is still together.
Some blogs looked deeper and discovered that the couple had unfollowed each other on social media.
Following the rumors making rounds, DJ Cuppy had re-followed her boo to save face, but Gistlover did a check and noticed that Ryan isn't following her, neither has he been commenting on her photos.
Taking to his Instagram story, DJ Cuppy hinted at the cause of the breakup.
He stated that if something is blocking one's spirituality, one should let it go.
Ryan could be indirectly saying DJ Cuppy was blocking his spiritual growth, so he cut her off.
"If it's blocking your spiritual growth. Let it go".