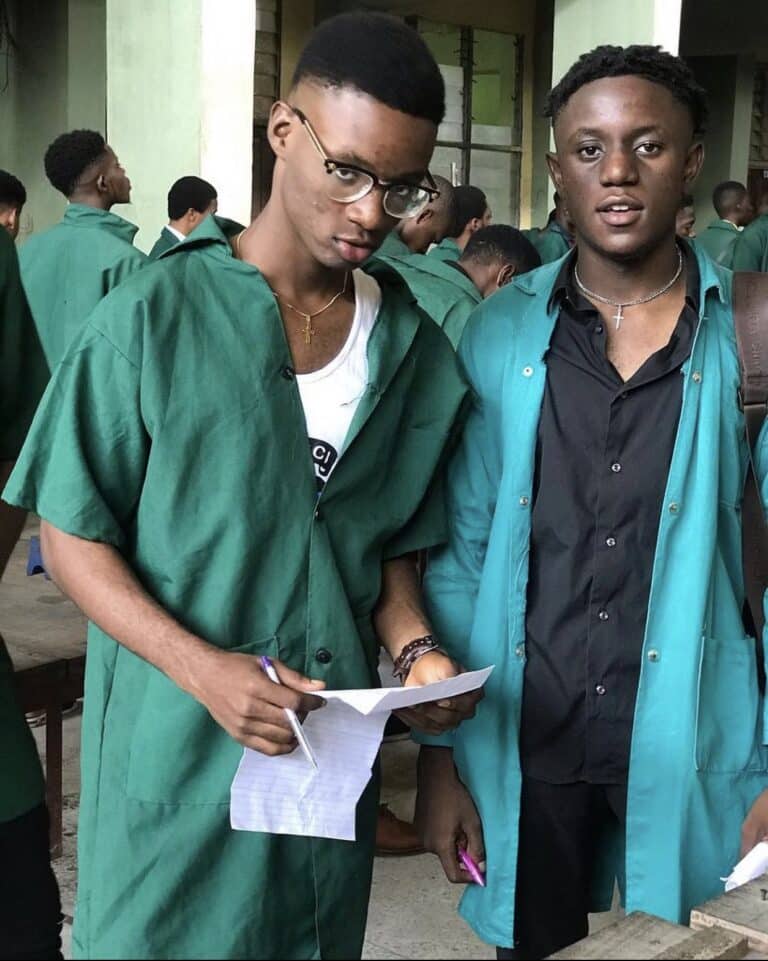 "Engineer ebelebe 1"- Victony bags Engineering degree from FUTO
"Engineer ebelebe 1"- Victony bags Engineering degree from FUTO
Anthony Ebuka Victor, also known as Victony, a famous musician, has graduated with an engineering degree from the Federal University of Technology, Owerri, FUTO.
The gifted artist took to Twitter to inform fans and colleagues of the happy news.
He published a flashback photo of himself as a fresher during his matriculation and another after receiving his degree to demonstrate how far he had gone and how much he had changed.
Victony reported that he took his final exam on August 2nd and tweeted an image of himself wearing his sign out white shirt.
He wrote:
"Last papers today. Me & my niggas graduating a real big W."
Engineer ebelebe 1 https://t.co/hQ0bkFwfc8 pic.twitter.com/wMyUnuwlcA

— VICTONY (@vict0ny) August 2, 2023