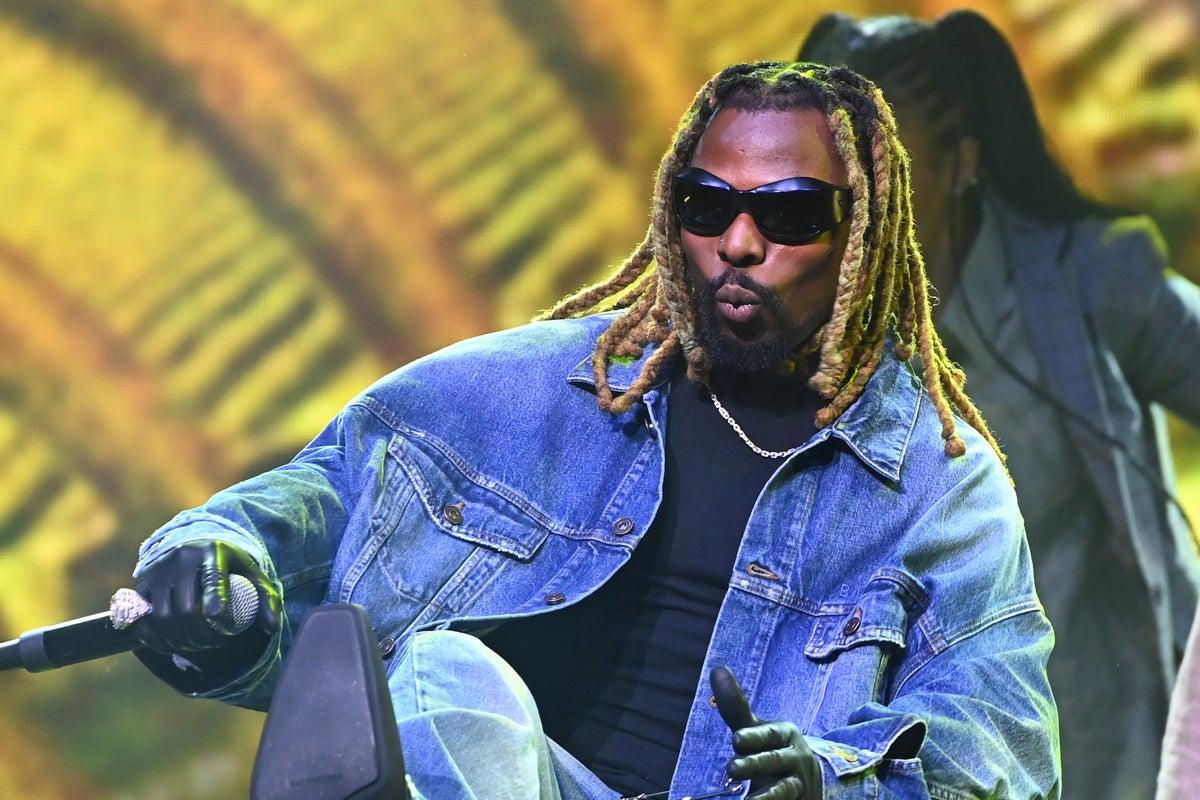 Asake Apologizes to Birmingham Fans After He Was Booed For Coming Late to Concert
There is no doubt that Asake has had a wonderful year. With his deadly combination of talent, hard work and good management, the Neo-fuji act has proven to be one of the most successful artistes in 2022. From chart-topping hits to electrifying concerts, he has managed to snare the hearts of fans at home and abroad.
Although his shows and concerts have always been the talk-of-the-town, his latest one left fans disgruntled. Videos circulating online showed him being booed by fans when he was about to be ushered on stage. That happened because he showed up to his Birmingham concert at 11 pm, hours after it began. Some fans also complained of poor organization and crowd management.
The sold-out-show was part of his "Mr. Money With The Vibes" UK tour.
– Audience boo, thumbs down Singer – Asake for reportedly coming many hours late at his Birmingham show. 1/2

— Postsubman (@Postsubman) December 4, 2022
This is not the first time Asake left fans disappointed after a concert. In October, he left fans asking for a refund, when he made a sudden exit from his concert in Baltimore, United States. His management, 1805, later tendered an apology to fans citing security as his excuse.
After the show, Asake did not immediately acknowledge his fans' dissatisfaction. Instead, he posted a picture of himself flashing a big smile with 100 dollar notes. He followed that up with a screenshot of Ebenezer Obey's timeless song, "The Horse, The Man, and The Son", a song that preaches that no one can satisfy the world.
However, following backlash from his fans, he made a U-turn and apologized to them through his Twitter account.
Birmingham I'm sorry for the delay yesterday. The promoters delayed my pick up time for reasons best known to them, But I'm super grateful for your patience and understanding.

— ASAKE (@asakemusik) December 4, 2022
Although his fans have not completely forgiven him, they hope that such incidence would not be repeated in his up-coming concerts. His next show is scheduled to hold in Manchester on the 10th of December, after which he will proceed to London.
Also read: Reactions Trail As Wizkid Unfollows Everyone On Instagram