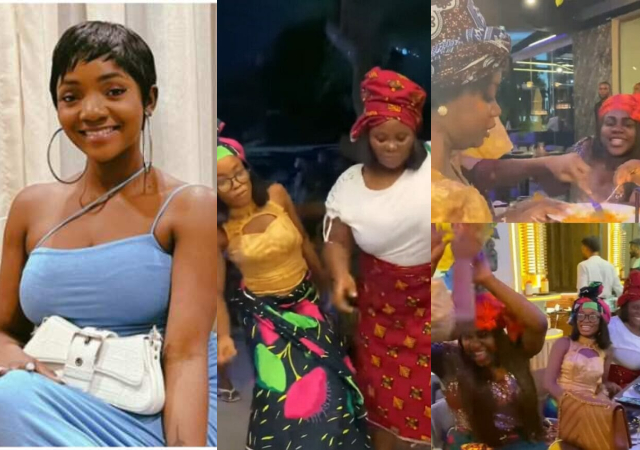 "Y'all get your jokes together — Singer, Simi shares her opinion over recently released skit by Ashmusy, Nons Miraj and other
"Y'all get your jokes together — Singer, Simi shares her opinion over recently released skit by Ashmusy, Nons Miraj and other
Nigerian singer and song writer Simisola Bolatito Kosoko, better known by her stage name Simi has shared her opinion in regards to the newly released skit by Nigerian comedians, Ashmusy, Nons Miraj  and others for their inaccurate portrayals of African mothers.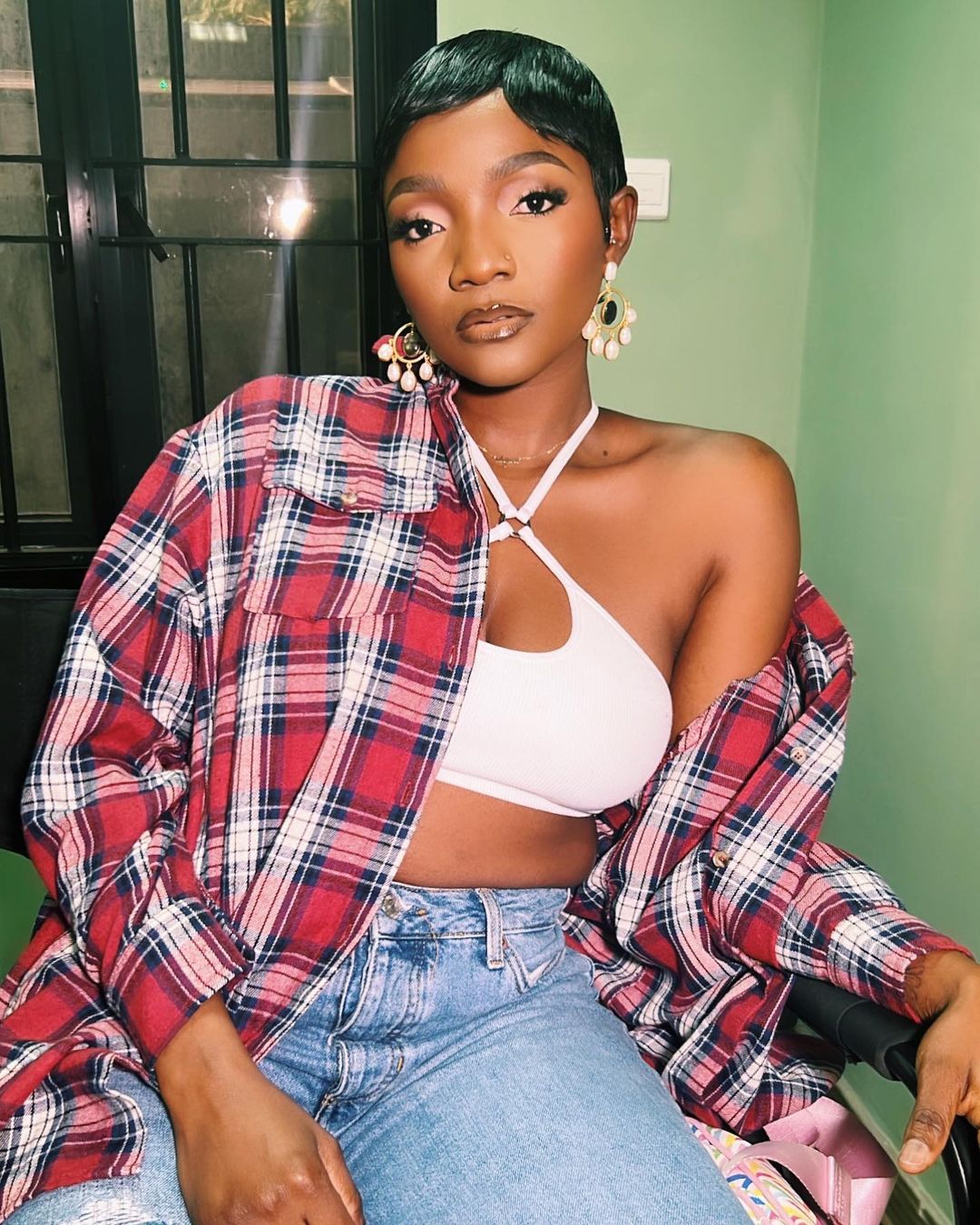 The video which has now gone viral was posted with the caption "Pov: you go to dinner dressed as African moms with your friends" and was made to seemingly depict the various ways "African moms" behave in public.
Simi complained about the video on the microblogging site Twitter, now known as X, calling it a disaster and pointing out how they were behaving like dogs while eating, which infuriated her.
She added that she doesn't know any mother who acts like that, as she admonished them to do better in their skits.
"That video about African moms where they looked a mess and we're eating like dogs made me mad af.
I don't know anybody's mom that acts like that. Y'all get your jokes together"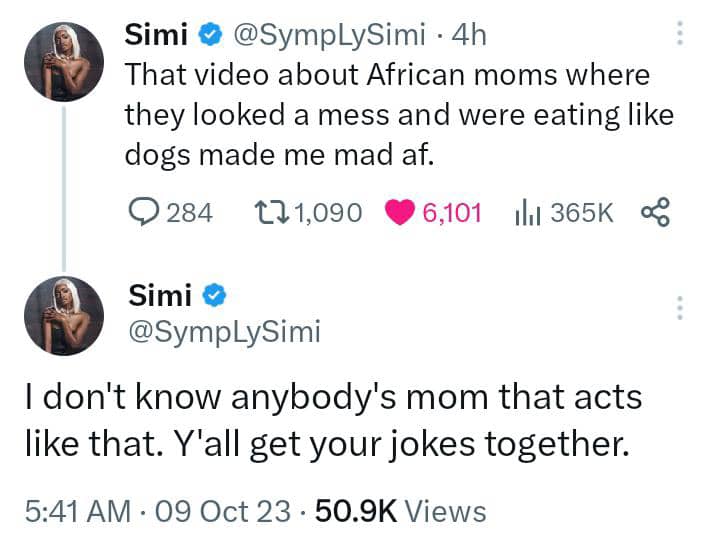 Taking to the comment section, while many concurred with her, others knocked her as they noted how it was only a skit.
One Wives And Mothers wrote, "It was exaggerated but fun to watch though
One Bishy Opeyemi wrote, "The jokes are not even funny, to begin with, my own mother is well-mannered and I don't personally know any of my friends' mothers that act like this
One Director Martins wrote, "To be very honest. There was no composure whatsoever, the hair gele wasn't moderate, everything was just off
One Jeffry Pretty Pretty wrote, "Maybe nah so their mama take dey behave, nor be their fault
One Tellzy wrote, "Very few parts were right while other parts of it were either way too over exaggerated and out of line
One Chikosrx wrote, "Watched the whole thing with pure disgust, nothing was funny
One Inumidun wrote, "Just maybe that's how their own parents act publicly so it's okay to leave them alone. It's their business*
Watch the video below,
CLICK here for previous news
"Y'all get your jokes together — Singer, Simi shares her opinion over recently released skit by Ashmusy, Nons Miraj and other