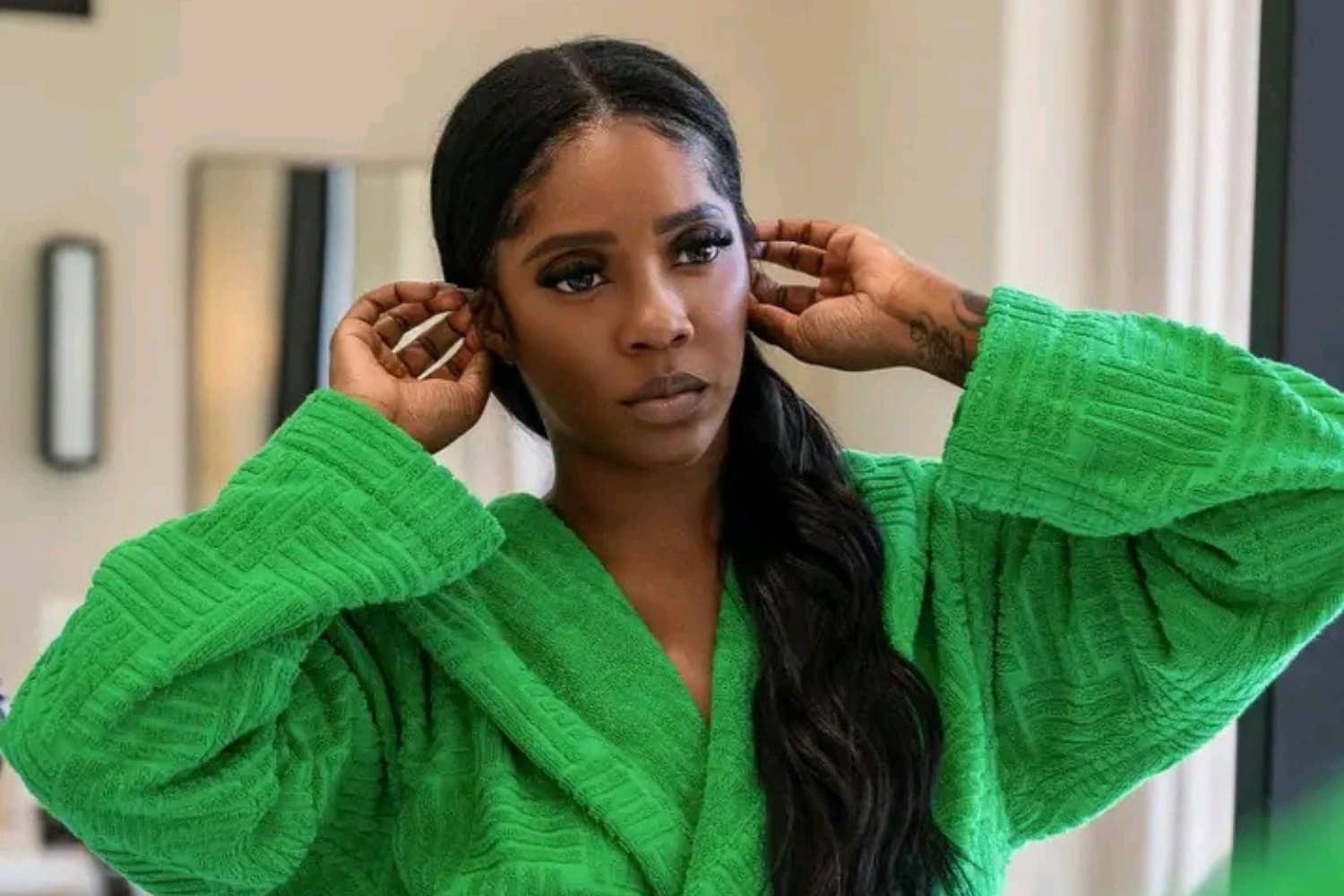 Tiwa Savage reveals her next project will be fully R&B
Tiwa Savage reveals her next project will be fully R&B
Nigerian award-winning superstar Tiwa Savage has revealed that her next album would be R&B.
When Tiwa Savage broke into the Nigerian mainstream in 2012, it was through an R&B sound that showcased her Western influences, dazzled listeners and prepared her for a run to the top.
After over a decade since she made her debut, Tiwa Savage is one of the most popular and commercial artists in Africa with her music gaining her million fans around the world and winning her multiple awards.
In a new interview with Dotty Show on Apple Music, Tiwa Savage revealed that her next album is going to be fully traditional R&B as she intends on going back to her first love.
While answering questions about the possibility of a new project before her November show in London, Tiwa revealed that she intends to release a couple more singles as she's taking her time to prepare for her next album.
"I want to take my time on my next project. My next project is going to be R&B, my first love. It's not R&B Afrobeats but R&B," Tiwa Savaged shared.
The singer is set to perform at the OVO Wembley Arena where she will be the first female Afrobeats artist to headline the 13,000-capacity Arena.
Tiwa Savage has enjoyed a great 2023 with her single 'Stamina' ending the first half of the year in Pulse's Top 10 Songs while also making strides in her guest appearances on Spyro's hit record 'Who's Your Guy'. She also made history through her performance at King Charles III's Coronation ceremony.
Tiwa last released a project in 2021 which was the 'Water & Garri' EP that delivered the hit single 'Somebody's Son' featuring Brandy. With a return to R&B, listeners can expect her next album to bring back memories of her debut project 'Once Upon A Time'.
Tiwa Savage reveals her next project will be fully R&B